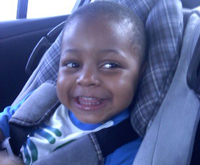 It's summer, and that means travel to visit family, friends and, of course, a vacation spot! Here are 5 things to know before you hit the road to make sure your kids are as safe as possible as you travel.
1. Get your child's car seat checked by a certified child passenger safety technician.
Why is this important? Because 80% of car seats are not installed correctly. Correct installation matters in a car crash so take the time to make sure that your child's seat is in the safest position in your car and tightly attached to your vehicle. This can be done by calling the Illinois Department of Transportation or the Secretary of State and making an appointment. You can also go to a community checkpoint where no appointment is needed. These are held on a monthly basis here in Springfield and the surrounding communities. Best of all- there is no cost for this service! Details on year-round safety check locations.
2. Keep your child rear facing until at least 2 years of age.
The recommendation for how long to rear face your child changed in April 2011. In fact, according to the American Academy of Pediatrics (AAP), it is actually safer to rear face up to age 4. Research has shown that for kids less than 2 years of age, rear facing is 500% safer than forward facing when it comes to preventing severe injuries. Rear facing seats support your child's head and protect their spinal cord until their bones and muscles are strong enough to do it in a forward facing car seat.
3. Keep your child in a 5 point harness until they outgrow it.
The harness in a car seat contacts your child at 5 points: shoulder, shoulder, hip, hip, and crotch. When properly tightened it keeps your child correctly positioned inside of his seat during travel and of course, a car crash. Harness limits start at 40 pounds and go as high as 65 pounds. This being said, kids are often moved to a booster seat too soon. Boosters are designed to position an adult seat belt on child's body but they aren't able to position your child correctly 100% of the time. That is up to the child. Therefore, the decision to move from harness to booster is related to your child's maturity. The ability to sit correctly for the entire ride, 100% of the time, happens somewhere past the age of 5 for most kids.
4. Kids should always ride in the back seat until the age of 13.
There are two main reasons for keeping kids in the back seat. The first is that over 60% of crashes come from the front of the car. The further that your child is from the point of impact, the safer they are. Kids are 40% less likely to be seriously injured when they are properly restrained in the back seat.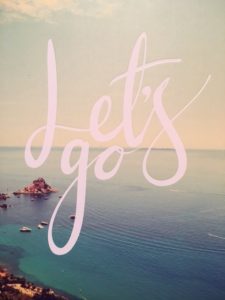 The second reason is that the air bag in the front passenger seat is designed for adults, not children. When a child is unable (or unwilling) to wear an adult seat belt properly they may sit too close to the air bag. Sitting too close to the air bag at the time of a crash has been shown to cause serious injuries, and even fatalities, to children.
5. Know the child passenger safety laws in the states that you will be traveling to and through.
These laws are different from state to state. Be sure to check on the state(s) that you are traveling through on the way to your destination to see what they require for car seat use. Illinois law states that your child must be secured in the appropriate car seat until they reach the age of 8. Other states have higher ages listed before the child is allowed to be in a seat belt.
And one final word about state laws. Some of them meet the safety guidelines from the AAP but most do not. Your child passenger safety technician is trained to teach you how to seat your child the in the safest way possible according to current research and science. It will be up to you ultimately to decide how your child will ride.
Having been a parent who was sent to the car seat certification course when my own children were ages 2 and 5, I thought I knew what I was doing. It was a humbling experience to find out that most of what I was doing was incorrect. I was lucky not to have been in a car crash with the car seats installed as badly as they were. While attending the class those mistakes were corrected. I am a firm believer that once you know better, you can do better. So parents, make your appointment and let a technician teach you how to install your car seat so that your child will have the safest ride this summer!
Susan O'Connor RN, BSN is the Patient and Community Educator at The Birth Center at St. John's Hospital. She has been a certified child passenger safety technician for 15 years.
Resources:
Where to get your car seat checked: st-johns.org
The American Academy of Pediatrics recommendations for car seats: healthychildren.org
Questions and answers about extended rear facing: autobytel.com
Illinois child passenger safety law: buckleupillinois.org
Child passenger safety laws by state: csftl.org