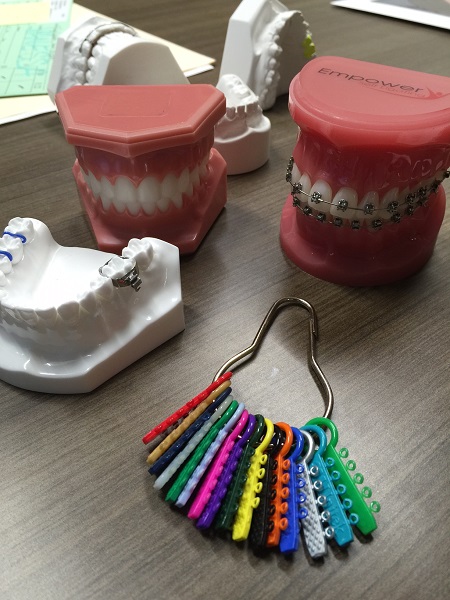 Orthodontics by age 7!
To have a healthy smile that's good for life®, your child needs teeth and jaws that are properly aligned. The American Association of Orthodontists (AAO) recommends that your child get a check-up with an orthodontic specialist at the first recognition of an orthodontic problem, but no later than age 7. By then, your child has enough permanent teeth for an orthodontist to determine whether a problem exists or is developing. A common assumption is that a child must have lost all baby teeth to see an orthodontist but that is not true. Dr. Aleman likes to see patients even before they have lost all of their baby teeth and a referral to his office is not necessary.
Early consultations give the orthodontist the chance to:
Watch/Guide Jaw Growth
Lower the risk of trauma to protruded front teeth
Correct harmful oral habits
Improve appearance and self-esteem
Guide permanent teeth into a more favorable position
Improve the way the lips meet
Signs the Bite Is Not Right
Crowded, misplaced or blocked out teeth
Early or late loss of baby teeth
Difficulty in chewing or biting
Breathing through the mouth
Thumb-sucking
Jaws that are too far forward or back
Protruding teeth
Upper and lower teeth that don't meet, or meet in an abnormal way
Grinding or clenching of the teeth, etc.
If early treatment is in order, the orthodontist may be able to achieve results that may not be possible once the face and jaws have finished growing. Orthodontic Specialists receive an additional two to three years of specialized education beyond dental school to learn the proper way to align and straighten teeth. Visit mylifesmile.org for more from the American Association of Orthodontists. Give your child the gift of a beautiful, healthy smile!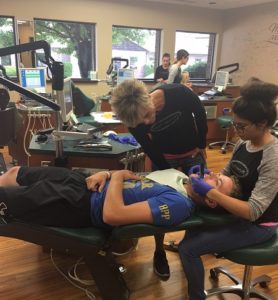 Aleman & Sternstein Orthodontics have been serving families in the Greater Springfield Area for more than 40 years, and are a SpringfieldMoms go-to recommendation! Their service and results are outstanding, and they make the orthodontic journey fun.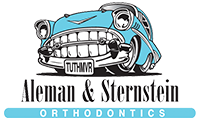 Call 217-546-9600 for a complimentary consultation for children and mention SpringfieldMoms.