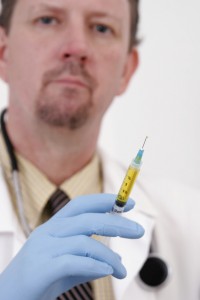 May 14th Webinar for Parents: Everything You Want to Know about the Safety of Childhood Vaccines but are Afraid to Ask!
You have heard that immunizations are one of the best ways to protect your child against serious illness and diseases, but are you worried about possible side effects or question the safety of vaccines? Take advantage of this unique opportunity to dialogue with a pediatrician, learn what vaccines your child should receive and why, and have any questions or concerns you may have about vaccines answered.
12:00 – 1:30pm
presented by: 
Pediatrician—Scott Goldstein, MD, FAAP
Parent—Patty O'Machel, whose 6 year old daughter Shea has cerebral palsy as a result of getting whooping cough at 3 weeks old
Space is limited! Click here to register!
This webinar is brought to you by the Illinois Chapter of the American Academy of Pediatrics. For more information, contact Jeanine Solinski at 312/733-1026 ext 206.
Funding for this program was made possible by funds received from the Office of Health Protection, through the Illinois Department of Public Health and the Chicago Department of Public Health.