Location: 1500 S. Grand Ave. West
Playground: Yes
Playground Surface: Wood Chips
Picnic Area: Yes
Shelter/Pavillion: Yes
Restrooms: Yes
Nature Features: Plants & Wildlife, Botanical Gardens, Trails, Paths, & Hiking Sports
Facilities: Tennis
Water Features: Lagoons and ponds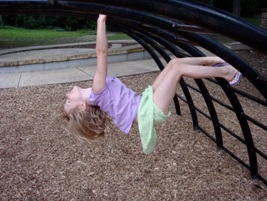 Comments: A historic flagship park of the Springfield Park District. Features, well-maintained tennis courts, carillon, beautiful wooded trails and hiking areas, recently renovated playground, and much more.
A loop road system allows motorists to access several parking areas and the various use areas of the park. Pedestrians use the park roads as well for walking, running, bicycling, etc. Additional off-road trails are provided for hiking through some areas of the park.
The park is primarily for passive recreational activity, although centered in the park is a complex of 12 tennis courts, paddle tennis courts, and a pro-shop. To the west is a large playground and a large pavilion with ADA accessible restrooms. Historic features within the park include the large, enclosed pavilion, a band pavilion and a lagoon on the park's east side. Toward the park's west side along the Jacksonville Branch Creek is a lower lagoon.
http://www.springfieldparks.org/parks/washington.asp
"My kids love to feed the ducks, watch the water fountains and walk on the trails. They also love the playground area and sandbox." ~Anne T.
"The playground is really big and the trails are fun to walk, run or bike on." ~Jen F.
"Shaded playground, varied terrain, several types of things to do (feed ducks, take a scenic walk, play, listen to the carillon bells, traverse through the garden, etc.) ~Melissa S.