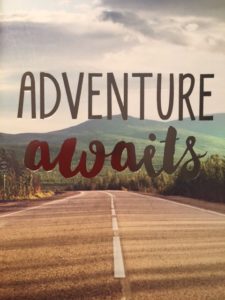 Headed to the beach this summer? Jumping in your car to go camping? What about jet setting off to sight see New York? Great! Now pack everything that you own so that you have everything the baby will need. What I once was able to do in one suitcase now takes close to three bags, a stroller, car seat and pack and play. So what do some of the amazing parental road warriors have for suggestions when traveling with a little one to make it easier and relaxing? Here is our top ten musts for traveling with a baby:
When packing, sort outfits into ziploc bags to keep pieces together and label for the day. Hair bows, socks, pants, onesie, pajamas can all fit into a bag and make it easier to sort through at your destination.
Pack any medicine you may think you will need OR have ever used in your life. When you get to the top of the mountain and there isn't a grocery or pharmacy in sight; that is the time your little love will spike a fever. Have the meds and a thermometer ready to go.
Speaking of spiking a fever, remember to have all insurance and i.d. forms with you. Emergency trips in the middle of the night in Palm Springs because you think your new little walker may have broken their leg, go a lot smoother if you have your insurance info.
When loading all million items into your cool, hip, mini van; make sure to leave a space that can easily shift into a diaper changing station. We have all been to a gas station that is the stuff nightmares are mad of. Make sure there is a back up plan. Also, this way Dad can change some diapers too since very few stations have them in the men's room.
Figure out where the baby will sleep and have them sleep like that leading up to the trip. Currently my little guy is tucked in, in his pack and play because he will be sleeping in it at the hotel this weekend and I wanted him to get used to it. We have changed our kiddos bed up a few times and it was so disorienting that they had difficulty sleeping. Trust me it's much better to struggle through the night in the comfort of your own home than all family members shoved in one hotel room with a crying baby.
EXTRA PACIFIERS!!!!! This needs no explanation. Just don't forget them. Especially when flying for their little ears.
Speaking of flying, guess what? Everyone on that plane was a baby at one point and time. If you have to get from point A to point B and your little nugget cries, apologize and ignore they nasty glares. You are doing your best and most people have been there before. Give yourself a break!
Pack a change of clothes somewhere that is easily accessible. Your baby will have a blow out, be ready!
A mirror to help you see your rear facing child will help you and entertain the baby.
Last travel tip and the most important: Family vacations can be stressful but the memories you make will last a lifetime. You will never get these years back… take the trip! Babies who start traveling turn into good travelers. Have fun Mom and Dad!! You got this!!