Ride Tips
Be an early bird! Arrive before the park opens so that you get through security before "Rope Drop."  Rope Drop is when the park opens and there's a fun opening ceremony at each park most days. An early arrival allows you to get to the busiest rides that you want to ride FIRST—they just get busier throughout the day! 
Get the mydisneyexperience app— helpful for wait times, easy to add to your plan, fast pass kiosks work well for changing times, purchase the Memory Maker so you can access your photo pass and all ride pictures in the app and download when you get home. 🙂
 Use your fast passes first and use those to get your group pictures on the rides that you want, and then consider switching to the single rider line (best for kids very comfortable on the ride!)
The Single Rider line is a time saver at the parks. When you see it, consider using it — which parks and rides it's offered for will vary by day and hour and season. You can get in line as a group, and then cast members (employees) will fill you into open single spots. It's faster than being in the standby line, but keep in mind that each person in your group rides alone and will get off the ride alone—and may need to walk a bit to find you. 
Our favorite rides:
Rock 'n Roller Coaster (Hollywood Studios)
Expedition Everest (Animal Kingdom)
Space Mountain (Magic Kingdom)
Splash mountain (Magic Kingdom)
For the token educational visit:  Hall of Presidents (Magic Kingdom)
For tradition: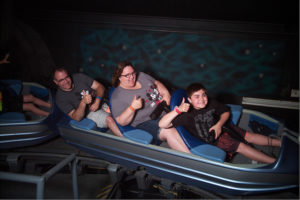 It's a Small World
Winnie the Pooh
Pirates of the Carribean
Toddler Time
5. Great for toddlers and anyone that needs a cool down! The splash area in Magic Kingdom's Fantasyland near Goofy's Barnstormer and the Big Top souvenir shop is the perfect place to cool down, with spouts of water coming from the circus animals.
Parades
6.  If you love parades, find a spot on the route at least 20 minutes prior to parade time to find curbside seats up close and personal, or watcsh from Cinderella's castle balcony if you want a far away view (in the shade!).
7.  Not really a fan of parades? Parade times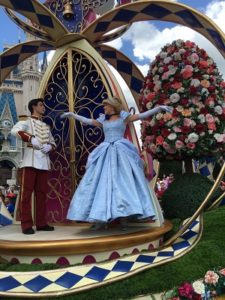 are GREAT times to get on rides, with minimal waits!
8. Parade routes wind through the park, so be aware it takes time to move to certain areas during parade times.