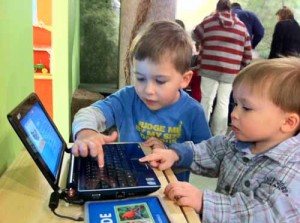 This hands-on children's area (found on the basement level of the Illinois State Museum) provides children an opportunity to learn through play what it's like to work at a museum.  Children can choose from a variety of activities – all designed for kids ages 3 – 10.  Kids can load a jeep for a scientific expedition, frame and display child friendly art, piece together a baby Mastodont puzzle, explore amazing collections in the artifact and art drawers, crawl through a cave and so much more!  This is interactive fun and learning at its best. 

The Play Museum is open every day of the year except Thanksgiving, Christmas and New Year's Day.
Become a Facebook friend at www.facebook.com/IllinoisStateMuseum and enjoy updates on the latest programs and exhibits at the Museum.
The Illinois State Museum is a gold premium sponsor of the Springfield Moms website.  Learn more at our Mom's Choice Directory.