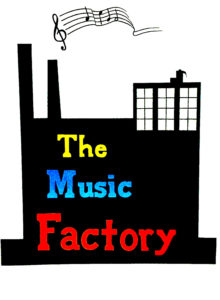 A Springfield Area Tradition!
1139 North MacArthur Blvd, Springfield
Classes for Children from Infants through High School
Fall semester begins the week of
September 10th
and runs through
January 19, 2018
.
Full schedule online
In our classes for babies & toddlers up to age 3 ½, children are accompanied by a parent or caregiver. We sing, chant rhymes, do finger plays, clap, skip, hop, and jump! We keep a beat with drums and rhythm sticks! We dance with scarves! We sing with shakers and jingle bells!
Older children come alone for a class 45-60 minutes long. Our preschool and elementary age children are developing music literacy through symbolic thinking, concentration, memory and self-expression. Ensemble and instrument playing build on the music-making foundation from earlier classes.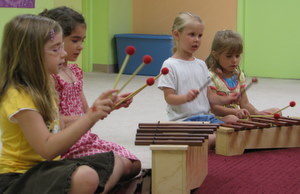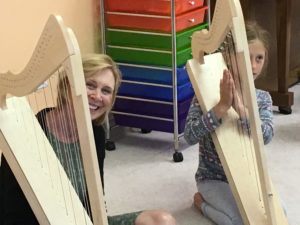 Group classes for piano and harp, as well as private piano and harp lessons, are available for children and adults.
A bond of love and security develops as grown-up and child play together. Music is invaluable to the growth of our kids. Our classes channel the child's energy in a productive way, and facilitate the expression of feelings. Moving, singing, and talking skills are enhanced. Listening, focused attention, and self-expression skills are also developed. The MusikGarten curriculum builds a strong music foundation which nurtures the whole child – psychologically, physically, emotionally, socially and cognitively.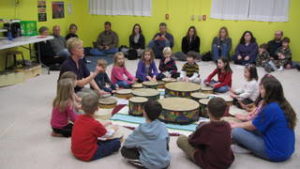 View our full schedule online or call 217-502-4958.