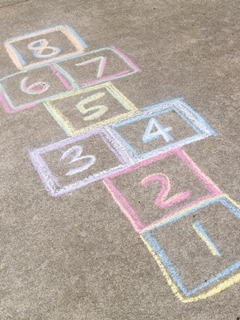 It's just hot, too hot!  If you can't stand the heat and you're tired of the movies and the mall…it's time to be creative at home or take a day trip somewhere new!
We are passing the time inside with some new board games and just revisiting ones that have been hiding for awhile!  Classics like Apples to Apples, UNO and Tic Tac Toe…believe it or not, simple is sometimes better!  Sidewalk chalk always provides a good 30 minutes of fun at our house.
Check out our list of Indoor Activities and our Crafts for Kids
I love the new post for the make your own birdhouses out of half-gallon milk cartons.  We just may give this one a whirl once they finish the next half-gallon!
Stay cool and hydrated!