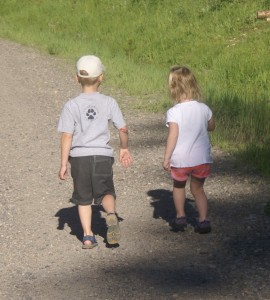 Thanks to Springfield Moms contributor Sarah Chandler for sharing some tips for surviving the summer when your kids start bickering! She writes:
"Summer—a time for fun in the sun and no school. Having the children home for summer, we as parents should be happy to have a break from helping with homework and racing to the bus stop in the morning. However, with 7 more hours of free time during the day, too much togetherness can be a recipe for more "disagreements" to happen between siblings and patience to run thin for parents.
So how will we evade sibling scuffles between our 1st grader and preschooler this summer? The first line of defense is to start the day seeing how they're doing emotionally. If one or both of them wake up on the wrong side of the bed, it will more than likely be a tough day. Tough days mean we need more structured activities and less free play time in order to keep the peace. By having an outing to the store, park or friend's house it will change up the scenery and get us out of the house. But of course we can't be out running around town all summer so having a list of at-home activities to do will be helpful. And, when my husband is home, we can do separate things, like the boys going to the "tool store" while the girls go pick out movies for a movie night.
Chore charts are a great way to give kids some responsibility during the summer. Each day the children will have a list of things to do such as making their beds, watering the plants, taking care of the dog, working in the garden, helping with the house cleaning, and picking up their toys when they're done playing. By keeping them focused on a job, they will be less focused on annoying each other. And, taking on these tasks during the summer, maybe, just maybe, it will translate to them helping around the house in a more year-round capacity.
So they do not forget all of the great things they learned in school this past year, they will each have some study time in their rooms, about 20 minutes every other day, at their desks for age appropriate lessons. My 1st grader can write sentences about a picture he sees, do basic math, and read while preschooler can work on writing her letters, numbers and coloring.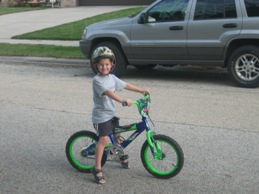 No summer is complete without some out-of-the ordinary activities. Before school let out for the summer, I grabbed my calendar and scheduled some activities/trips so we have some bigger events to look forward to: a family vacation, vacation Bible school, a grandparent visit, trip to the water park and zoo, time at the fair, and those fun evening trips to get ice cream or take in a movie at the park. Hopefully by having some structured and unstructured time with the children together and apart we will all happily survive the summer!"
Submitted by Sarah Chandler. Sarah is a Springfield native, wife to Jeff and mom to Levi and Anne. She loves to spend time outdoors biking, hiking, skiing and playing golf. When she needs a break, you'll find her in the purple painted walls of her craft room writing, creating quilts, swaddle blankets and scrapbooks.