During the summer we try to spend as much time outdoors but some days are just too hot. Beat the heat with these three movies this summer.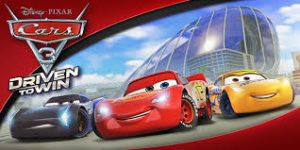 Cars 3: Disney's Cars 3 is a fun family movie for all ages. We chose to enjoy this movie at the Drive In and it got a thumbs up from everyone. Is Lighting McQueen ready to hang up the tires? Blindsided by a new generation of blazing-fast cars, the legendary Lighting McQueen finds himself pushed out of the sport that he loves. Hoping to get back in the game, he turns to Cruz Ramirez, an eager young technician who has her own plans for winning. With inspiration from the Fabulous Hudson Hornet and a few unexpected turns, No. 95 prepares to compete on Piston Cup Racing's biggest stage. For Showtimes Click here!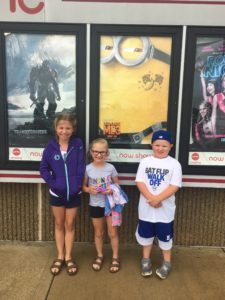 Despicable M3: We watched this movie at the new Imax. The seats are great but if you are looking to save money enjoy on the regular screen. This movie is recommended for ages 7 and older but we took our kiddos that are just a bit younger. This wasn't our favorite in the trilogy but Gru and his Minions always provide a good laugh. The mischievous Minions hope that Gru will return to a life of crime after the new boss of the Anti-Villain League fires him. Instead, Gru decides to remain retired and travel to Freedonia to meet his long-lost twin brother for the first time. The reunited siblings soon find themselves in an uneasy alliance to take down the elusive Balthazar Bratt, a former 1980s child star who seeks revenge against the world. For Showtimes Click here!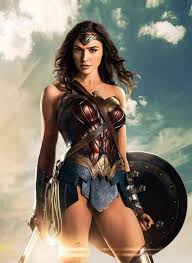 Wonder Woman: We broke a rule that we never do in seeing this movie. On PG 13 movies we have always pre screened before showing the kiddos. We had heard too many amazing reviews and listened to several friends and family who insisted that the girls could probably handle it. We probably won't be breaking that rule again. Don't get me wrong Wonder Woman was AMAZING!!! Loved the story and my girls thought it was awesome, however there were some violent parts as well as brief nudity. While this movie isn't bloody, the battle scenes are intense and the story takes place during WWII. While it was awesome that afterwards when we went home the girls played Wonder Woman for a couple hours in the pool instead of mermaids at night there were some bad dreams. The premise of this movie is before she was Wonder Woman she was Diana, princess of the Amazons, trained to be an unconquerable warrior. Raised on a sheltered island paradise, Diana meets an American pilot who tells her about the massive conflict that's raging in the outside world. Convinced that she can stop the threat, Diana leaves her home for the first time. Fighting alongside men in a war to end all wars, she finally discovers her full powers and true destiny. We give this movie two thumbs up but please pay attention to the PG 13 rating. For Showtimes Click here!