There is so much to see and do in St. Louis! Whether you go for a day trip or an overnight excursion, St. Louis has something for everyone, and it's an easy 1.5 hour drive down I-55. Below is a compilation of many of the city's family "hot spots." Enjoy!
The Drury Inn has a nice coupon page to St. Louis Attractions.
ATTRACTIONS
Missouri Botanical Gardens – located at 4344 Shaw Boulevard. Founded in 1859, this site features almost 80 acres of beautiful horticultural displays. The gardens are home to events such as the annual Japanese Festival and Orchid Festival. One of the newer features of the gardens, the Doris I. Schnuck Children's Garden, has many areas for kids to climb, roam, explore and even get wet!  www.mobot.org/
Grant's Farm – located at 10501 Gravois Road. Owned by Busch, this park has FREE admission (nominal charge for parking). The tram at the entrance takes you around the entire park, through the nature preserve, and over to the public area. Here, you can take in the animal exhibits, feed some of the animals or watch a show/demonstration. If you're in the mood for a snack or lunch, head on over to the food/concession area. For grown-ups, there are free samples of beer and other alcoholic beverages! While you're there, be sure to walk or drive to the other end of the parking lot to see the famous Budweiser Clydesdales!  www.grantsfarm.com
City Museum – located at 701 N. 15th Street. Housed in the 600,000 square-foot former International Shoe Company, the museum is an eclectic mixture of children's playground, funhouse, surrealistic pavilion, and architectural marvel made out of unique, salvaged objects. The museum opened in 1997, and the crew of 20+ artisans have constructed the museum from the salvaged stuff from the city. The museum includes features such as Toddler Town, World Aquarium, MonstroCity (think airplane fuselages, tunnels, fire engines and more!). City Museum also boasts a rooftop attraction called "atop the city", featuring a slide, ferris wheel, as well as a pond with fountains and stepping stones. www.citymuseum.org
Magic House – located at 516 S. Kirkwood Road. This children's museum has activities for older kids all the way down to little ones. The permanent exhibits include many favorites such as a water play table, play grocery store, fishing activity, hands-on television station, play restaurant, and many science-related activities. Recent construction has added considerable space to the museum. www.magichouse.org
Sky Zone – Indoor trampoline park for all ages. skyzone.com/stlouis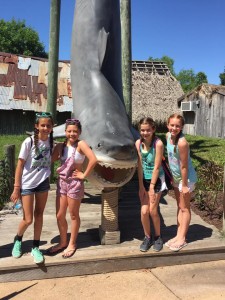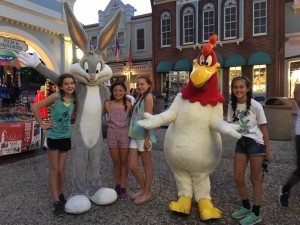 Six Flags – located on I-44 West in Eureka, about 30 minutes southwest of St. Louis. A classic family outing with rides for all ages. Toddlers and kindergarten set will love Bugs Bunny National Park, complete with rides just their size as well as a huge treehouse. Older kids will love Tony Hawk's Big Spin, Thunder River, Screamin' Eagle, and the new Evel Knievel wooden roller coaster. During the warm months, you can also bring your suits and towels and head over to Hurricane Harbor – admission to the water park is included in your ticket price. Here, you'll find water attractions for all ages, including a wave pool, kid's play area, lazy river and much more. During  October (weekends only), come at night for their annual Fright Fest!   www.sixflags.com
Purina Farms – located ten minutes west of Six Flags off I-44, Gray Summit exit.  Free admission, pet shows, wagon rides, Victorian cat house, petting arena, farm animal barn.  Explore the special role animals play in our lives.  For reservations, call 314-982-3232. www.purina.com/purina-farms/purinafarms.aspx
Meramec Caverns – located off of I-44 in Stanton, about one hour southwest of St. Louis. Considered to be "America's Cave", this cave features different types of tours – a full 80-minute tour, an abbreviated 45-minute tour, as well as a lantern tour. The caverns are located within a campground, and there are other activities such a a riverboat ride, panning for gold, canoe floats, a "dino dig", and more. Click here for a $3 off coupon.   www.americascave.com
St. Louis Arch – located on the St. Louis Riverfront, just past the Illinois/Missouri bridge. A visit to St. Louis is not complete without a trip to the Arch! At the Gateway Arch Riverfront you can see the arch and a whole lot more. Take a tram to the top of the arch, shop and dine at Laclede's Landing, dine at the Arch Cafe, or enjoy a riverboat cruise on the Mighty Mississippi. Older kids might enjoy the Lewis & Clark interactive exhibit, the Museum of Westward Expansion or a documentary on how the arch was constructed. www.nps.gov/jeff/index.htm
St. Louis Science Center – located at 5050 Oakland Avenue. The center offers over 700 hands-on exhibits, including a Discovery Room just for kids ages 3-8. There they can dress like surgeons, go back in time, or play with robots. The Science Center is also home to the St. Louis Omnimax Theater as well as a planetarium. www.slsc.org/
Chesterifeld Sports Fusion – an indoor playground with laser tag, inflatable obstacle course, dodgeball, and more. chesterfieldsportsfusion.com/attractions/indoor-playground
St. Louis Cardinals at Busch Stadium – located downtown St. Louis.  This is one of the top baseball towns in the country.  Don't miss a chance to enjoy the new stadium and catch a game. www.stlouis.cardinals.mlb.com/index.jsp?c_id=stl
Cathedral Basilica of St. Louis – 4431 Lindell Boulevard.  This is a must-see for you and your kids.  It is the largest mosaic collection in the world, created by 20 different artists, taking 76 years to complete.  Absolutely breathtaking. Free tours Monday – Friday 10:00 a.m. – noon and 1:00 – 4:00 p.m.  Weekends by appointment.  For more information, call 314-373-8242. cathedralstl.org

Missouri History Museum – located in Forest Park. This museum will appeal more to older children and also has FREE admission. It features such exhibits as the 1904 St. Louis World's Fair, Charles Lindbergh, as well as many other exhibits and artifacts related to the history of St. Louis and Missouri  www.mohistory.org
Butterfly House – located at 15193 Olive Boulevard in Chesterfield (southwest suburbs). Visit the conservatory and see some of the 1,000 tropical butterflies and exotic plants. There are also bug exhibits, butterfly "nursery", and many places to sit inside the conservatory to observe.  www.butterflyhouse.org
St. Louis Zoo – located in Forest Park. This is a great, FREE admission zoo and is rated one of the best in the coun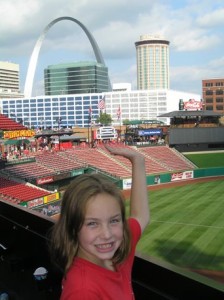 try. While visiting the animals, don't forget to ride the Zooline Railroad, hop on the carousel, see the sea lion show, and get hands-on at the Discovery Center. The zoo consists of 77 acres in popular Forest Park, which in itself has lots of things to see and do!  www.stlzoo.org
Saint Louis Art Museum – located on One Fine Arts Drive, Forest Park.  Dedicated to art and free to all.  This is a "don't miss" art museum housed in a beautiful building on the grounds of Forest Park.  Tuesday through Sunday 10:00 a.m. – 5:00 p.m.  Friday 10:00 a.m. – 9:00 p.m.  Closed Mondays.   www.slam.org
Contemporary Art Museum – 3750 Washington Boulevard, St. Louis. Check what exhibit is here every time you visit St. Louis. camstl.org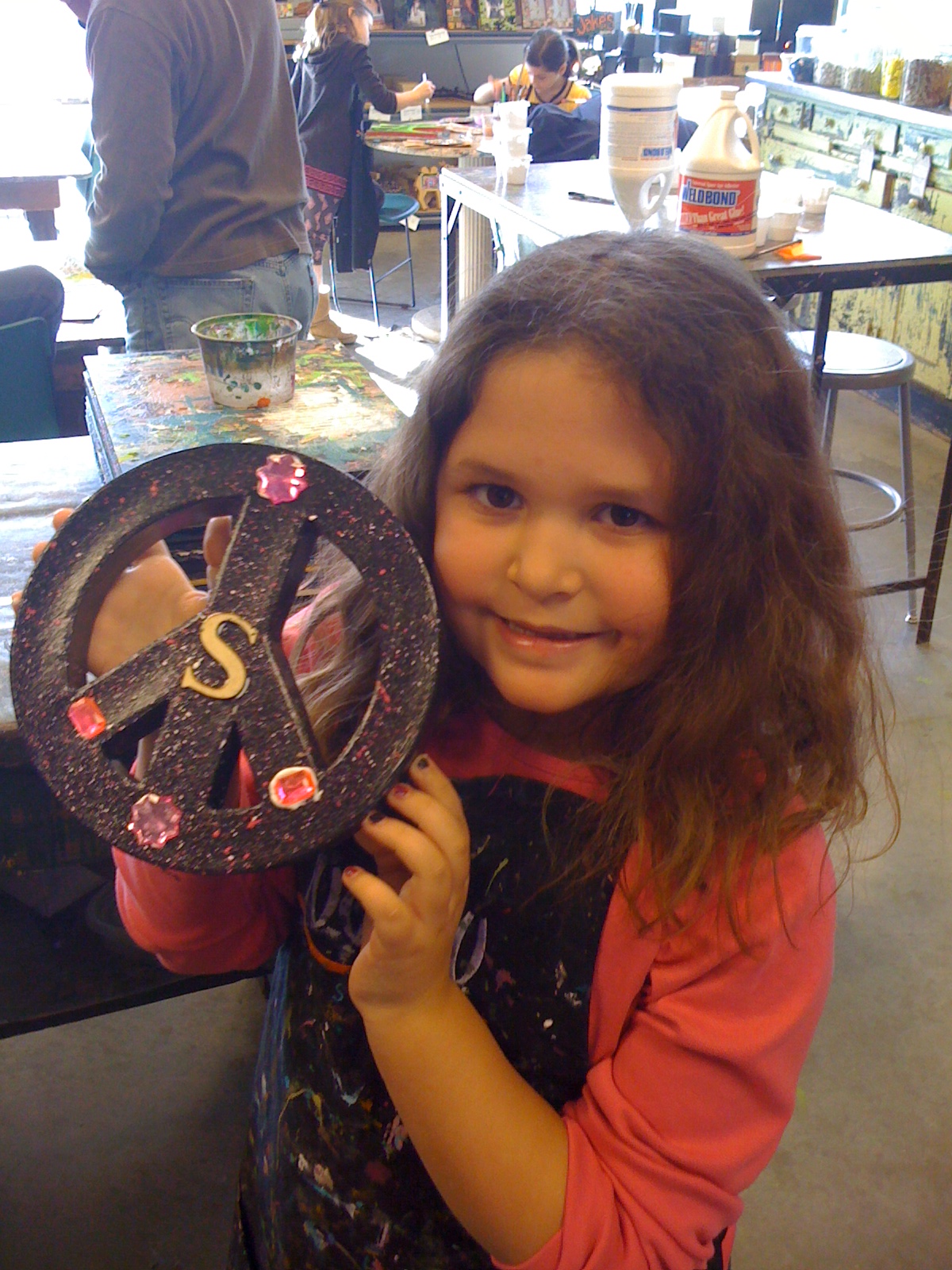 Yucandu – located at 20 Allen Avenue in Webster Groves. Yucandu is a "drop-in" art studio where children and their parents can create all sorts of cool and funky creations. You pick a paper mache piece, then decide if you want to use paint, decoupage, glitter, mosaic tiles broken plates, jewels, encyclopedia pages, Scrabble pieces or anything else in their eclectic collection of embellishments. Aside from the piece you choose, the studio charges a small fee of $3/hour. www.yucandu.com
Dog Museum – located at 1721 South Mason Road. The Museum of the Dog is a 14,000 square-foot museum that features a huge collection of art from around the world devoted to our canine friends.   www.museumofthedog.org
Foundry Art Centre – located at 520 N. Main Center in St. Charles. This art studio features many different works, and also has a children's art gallery. www.foundryartcentre.org
Historic St. Charles – located on the Missouri river in the northwest suburbs, this area comes to life during the Christmas season. Several city blocks along the riverfront have buildings dating back to the 1800's with shops, restaurants and much  more. During the weekends in late November and through December, there are parades, carolers, chestnuts roasting (literally!) and lots of Santas from different time periods. There are also other activities happening in other parts of St. Charles, including an outdoor ice rink in Frontier Park.  www.historicstcharles.com
DINING
There are countless great restaurants in St. Louis! This list contains recommendations for those of you traveling as a family with children in tow.
Fitz's – located at 6605 Delmar Boulevard in "The Loop" (University City). Kids and parents alike can watch root beer being bottled while waiting for your food. Sorry, Pepsi or Coke fans, you won't find anything but Fitz's drinks here – but they have a nice variety, including root beer (diet too), cream soda, grape or orange soda. This restaurant features a great menu, and also serves children's meals in a '57 Chevy!   www.fitzsrootbeer.com
Ted Drewe's Frozen Custard – located at 4224 S. Grand Boulevard or 6726 Chippewa. Ted Drewe's is a St. Louis mainstay, and has been in business since 1929. Popular among the locals, this place is gaining much popularity among visitors and some Springfield-area grocery stores now carry their famous custard! www.teddrewes.com
Crown Candy Kitchen – located at 1401 Saint Louis Avenue. Don't let the location fool you. This spot is in a neighborhood that is currently being revitalized and people come from all around the city to this little candy shop. In addition to homemade chocolates and candies, they also serve great food and their own ice cream treats. Be sure to get there early, as limited seating is available and they get busy quickly. This hot spot has been open since 1913 and has many of the original signs and furnishings. www.crowncandykitchen.net
Boathouse Forest Park – located at 6101 Government Drive in Forest Park. The restaurant is situated right on a small lake in Forest Park, where you can dine and also ride the paddleboats! It features a reasonably priced menu with child options.  www.boathouseforestpark.com
Blueberry Hill – located at 6504 Delmar Boulevard in "The Loop" (University City). Just across the street from Fitz's, this restaurant has video games the kids can play. It's a noisy place, so if your clan is a little on the rowdy site, you won't be out of place here! Breakfast available anytime. Lots of memorabilia on display. www.blueberryhill.com
Pi Pizzeria – Award-winning deep dish and thin pizza.
SHOPPING
HOTELS
Just a few suggestions:
Drury Hotels – several locations throughout St. Louis. Drury Hotels have been rated number one in terms of customer satisfaction among mid-priced hotels for 2009. A big part of this is due to their family friendliness – lots of FREE amenities such as hot breakfast, evening receptions with drinks and snacks (and now featuring hot food items), in-room internet service, one hour of long distance per night, and more! Online codes are frequently available to receive highly discounted rates.   www.druryhotels.com
Cheshire Inn St. Louis – A St. Louis landmark. Family-friendly and luxurious, and a fun pool.
Romantic Getaway? The Fleur-de-Lys Mansion in St. Louis, Missouri. This is an amazing get-away close to The Hill, St. Louis University, the Fox Theater, Powell Symphony Hall. You are an easy drive from the zoo, Busch Stadium and so many other fun activities. But you might not want to leave the Mansion because the rooms are so comfortable, the beautiful garden area beckons and the hot tub is always ready to go. Plus, there are homemade chocolate chip cookies always ready for munching in the kitchen. Owners and hosts Jan and Dave have thought of everything, and the made-from-scratch breakfast is a delight with generous portions and all the extras. Phone: 314-773-3500.
HIGHWAY INFORMATION
If you're not accustomed to driving in the city, we recommend that you first look at the Missouri Department of Transportation website to ensure that there are not any major road construction projects. This will help you navigate your route as painlessly as possible!
OTHER ST. LOUIS RESOURCES