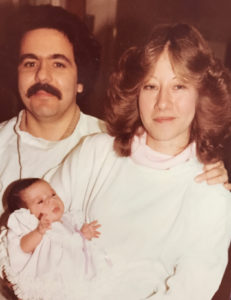 Erica Cusumano was born at HSHS St. John's Hospital more than 30 years ago and had a lengthy stay in the neonatal intensive care unit (NICU). Today she works in public relations at the hospital.
When Erica was born, her parents were told that her esophagus did not connect to her stomach and she could die if they did not operate. The surgery was performed immediately and was successful. However, she continued to have health problems until she was nine years old. Her esophagus continued to narrow over the years and several dilatations were required.
Erica's parents, Joe and Karen Cusumano, had to pay very close attention to her when she was eating or drinking anything because she would often choke while trying to swallow. Her first year of life was the most challenging for the Cusumanos who were young, first-time parents. That first Mother's Day is a day they will never forget.
"If he hadn't given her CPR, she wouldn't be here today," Karen said through tears.
"She was choking. I had her in my arms and she was blue and lifeless," Joe said. "Then she came back in my arms."
Erica is now a healthy and happy adult who has been working at St. John's for the past three years.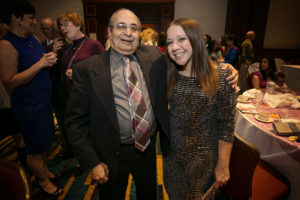 "It wasn't until I walked into the NICU for the first time that I realized I've truly come full circle," Cusumano said. "It wasn't until that moment that I realized exactly what my parents had been though and how much our story could help others."
HSHS St. John's Foundation is in the beginning stages of the Imagine Tomorrow campaign that is raising money for a renovated NICU. The Asian Indian Women's Association India Night Fundraiser and the Cares for Kids Radiothon were the first time Erica has publically told her story. The Cusumanos joined several other families in these efforts to raise awareness for the cause. The Radiothon brought in more than $176,000 for the children's hospital and the AIWO event raised more than $156,000 for the NICU.
For her full story, watch this video from Radiothon. For information on how you can help the NICU project, call 217-814-5177 or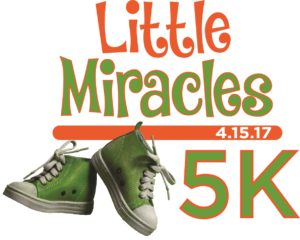 Register for the Little Miracles 5K with your family!
Be sure to register by March 25th to guarantee your t-shirt.