HSHS St. John's Children's Hospital
800 E. Carpenter,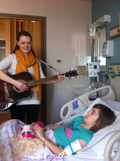 Springfield IL 62769 217-544-KIDS
Children are life's most precious gifts. From the loving eyes of an infant, to the excited, wobbly first steps of a toddler…from adolescent development to the scrapes and bruises of the teenage years, children require specialized health care. Providing that care with the finest health services in a supportive and compassionate setting is at the heart of everything we do at HSHS St. John's Children's Hospital.
This is an amazing place that ensures our children have access to the best medical care possible, close to home. As you navigate the website, pay close attention to the unique talent assembled here. Our physicians are board certified in their specialties and have received additional training in the care of children.
When children are sick and need medical care, it takes special doctors, nurses and staff who are experts at treating children. It takes special equipment, designed just for children. It takes medication that is suitable for children. It takes treatments and procedures created for the small, growing bodies of children. It takes a hospital just for children.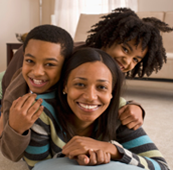 HSHS St. John's Children's Hospital works to provide a child- and family-friendly atmosphere, in every way. Our doctors, nurses and staff are trained in pediatrics, the medical treatment of children, so they can understand and support each child's physical, emotional and social needs. We use language children can understand and, when possible, medical play to explain procedures. We spend time educating parents and care givers so they are confident caring for their child after returning home.
We invite you to explore our web site to learn more about what matters most to us here at HSHS St. John's Children's Hospital: your child's health.