Gus and Flora Kerasotes YMCA
4550 West Iles Avenue
Springfield Illinois 62711
Main Phone Line: 679-1625
Information on birthday swim parties
Themed birthday parties are for children ages 2-7 years of age. The first hour of your party will be led by our staff and will include theme and age appropriate activities that will take place in our Child Watch area. The YMCA outdoor playground can be utilized if time and weather permits. Theme parties include the following: dinosaur, pirate, train, princess ballerina & pop star.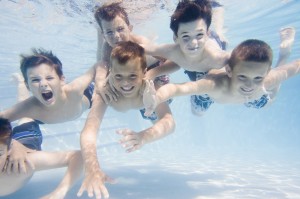 Downtown YMCA
701 South 4th Street Springfield IL
217-544-9846, ext 36
Contact: Jill Steiner
Swim Birthday Party
Available on Saturdays only.
A fun-filled party for two hours for groups of 15 or less. Swimming 2:00 – 3:00 pm (Held during open swim). Party Room 2:00 – 4:00 pm. Bring your own party supplies and enjoy year-round fun for a swim party!
A Lifeguard will be on duty during activity sessions. A Building Supervisor will be available during the room session. Tables (6-8 feet) and chairs supplied.
$30 deposit and $4.00 per participant due on day of event. There is no charge for adult chaperones or siblings to the birthday child.  Note: your group must provide one adult chaperone, over the age of 18, for every 5 children.