Visit www.springfieldmoms.org and see why thousands of area parents visit this website every week. Offering thousands of online postings, this popular website saves busy families time and money and directs them to LOCAL businesses and events.
And it's not just parents who love us.
Area businesses praise the website's advertising packages – accessible 24/7, flexible and affordable.
Founder & President: Kim Leistner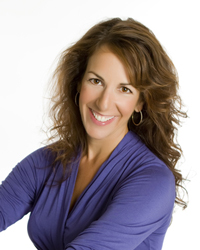 In November 2004, Kim Leistner, a work at home mom, with a 2-year old and a 9-month-old, grew tired of not being able to access all the resources and local events for families in a convenient and current website. She started an email newsletter with tips and upcoming events and emailed it to 30 of her friends. Within a month, more than 100 area moms had joined her email list, and several people offered to help provide content.   Flash forward 5 years, and SpringfieldMoms.org is an extensive online resource network for families in Springfield and surrounding communities within a 60 mile radius.
We now reach more than 10,000 visitors each month coming to our website, and email directly to more than 3,500 twice a month.
Meeting dedicated moms along the way, she developed an Advisory Board of volunteers and initiated a steady flow of reader contributions that keep the website full of current, meaningful content from LOCAL parents. Today, Springfield Moms has offered the business community a targeted way to reach busy area families online 24/7 to showcase their business products, services and events.
Through the daily website traffic and bi-monthly E-Updates (that reach the inbox of more than 3,500 registered readers), families now have a "go-to" resource.
Brief Bio: Kim spent 14 years working in higher education textbook publishing where she worked as an Acquisitions Editor, Regional Sales Manager and Consulting Editor developing and selling college textbooks, websites and media products.  She moved back to Springfield in 1998 and now has two school-age daughters. She is a 1993 graduate of the University of Illinois-Champaign Urbana where she studied Broadcast Journalism. A Springfield native, she attended Springfield High School, class of 1989.   Kim can be reached by email at springfieldmoms.org@gmail.com.
Check the latest on Kim's Blog, our Facebook Fan page and twitter updates.