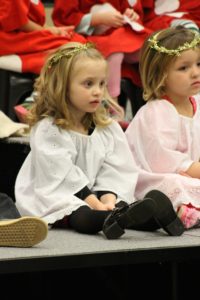 Does it feel like December goes by in the blink of an eye? From Thanksgiving to New Years time goes by in a blur. While the Holidays are fun and joyous they can also bring on a lot of stress and panic. Over the last couple of weeks I have heard different ways my friends are making the Holidays easier on themselves. Perhaps choosing one or two of these things will make things easier on you during the season.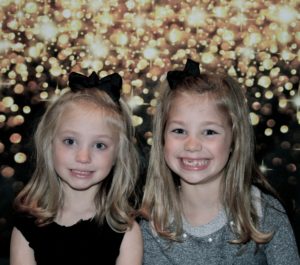 Gift Giving: I have several friends who decided to make the task of running around buying presents easier on themselves and also decrease the amount of stuff that just sits and goes unused. They ask their children to make a Christmas list that says: Something You Want, Something You Need, Something You'll Wear, Something You'll Read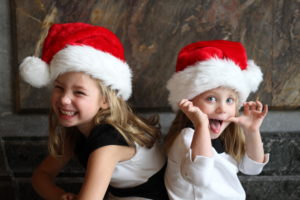 No Christmas Cards. I love getting Holiday Cards in the mail, but sending them always stresses me out. We are always behind the 8 ball on getting them out. Plus my family goes crazy having to sit for the pictures. I have a friend who mails 4th of July cards instead. It's kind of a fun surprise in the middle of the summer when things are less chaotic.
Wrapping Presents: Let the store wrap your presents or check with local fundraisers for places that for a small donation will wrap your presents. Some friends have also switched the annual holiday parties for gift wrapping parties. Get together with friends, drink wine and wrap gifts.
Don't worry about baking: If baking isn't your thing buy your pies, candies, and cookies at a bakery. One less thing to worry about.
Create a chore chart specific to the holiday season. Keeping the house clean at any time of year can be stressful but at the holidays when there are so many events and people coming over it feels as though piles of mail get shoved in places, laundry piles up. Enlist the help of everyone in the house to keep the house clean.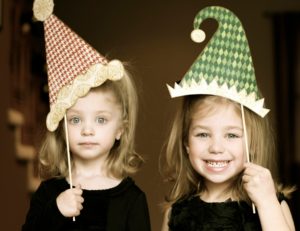 Decorations: I admit, this would be hard for me to give up but if decorating isn't your thing, put a tree up and call it a day.
Teachers Gifts: at the beginning of each year, ask teachers to fill out a sheet that says their lists of things and places they love. Then when it is the holidays you will know exactly what they want or need. Or, check out our Pinterest board for Teacher Gift ideas: pinterest.com/springfieldmoms/teacher-gifts
Think about your memories of past holidays. Ask your family to list their favorite traditions and if things don't make the list move on and give those up. Focus on the traditions that are special and unique to your family. Remember what this season is all about and do what you love and cherish. Because at the end of the day, it's all about creating memories and a feeling of family.