Sara Freitag, State Farm Agent  217-546-3434
1200 W Jefferson Street Ste A Springfield, IL 62702-3695

We're proud to be a sponsor of SpringfieldMoms.org readers.  We know how busy you are and how important it is to protect your family.
Our mission is to help people manage the risks of everyday life, recover from the unexpected and realize their dreams.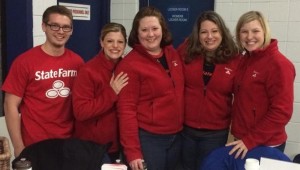 Our hours are Mon-Fri 9:00-5:00 and Saturday 10:00-2:00.  Come meet our staff and enjoy your new tote for SpringfieldMoms readers!
| | | |
| --- | --- | --- |
|    Print off this coupon and bring it in to receive a free State Farm tote. |   | |