Keeping your identity safe on vacation is no longer just a matter of having your next door neighbor check your house and bring in your mail. Here are tips to avoid earning the Tshirt that says, "I went on vacation and all I got was a stolen identity."
Destroy used boarding passes. Boarding passes have lots of clues for thieves looking to gain access to your accounts. Tear them up when you are finished with them.
Avoid stand-alone ATMs with names you don't recognize. Privately owned ATMs are more likely to have lax security o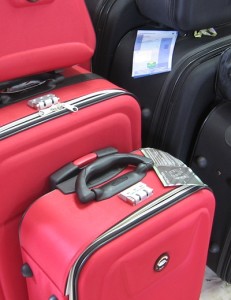 r even be operated by criminals. Your best bet is to look for an ATM at a bank you know.
Fend off front desk fraudsters. One hoax involves a late-night call to your hotel room. The caller may claim to be a hotel employee needing to re-enter the credit card number that you used at check-in. In reality, it could be a thief calling from the lobby and hoping to catch you off guard when you are half asleep. If you get a call like this, hang up and call the front desk on your own.
Detour around dummy wi-fi. Thieves love setting up mobile hotspots near hotels. When you click on "free hotel wi-fi," you are giving the thief access to all of your browsing activity and sensitive information. To avoid this trick, ask hotel staff for the correct, secure hotel wi-fi network name and password.
Look out for luggage tags. Don't put your full name and address on your luggage tags. Instead, use your last name only and a cell phone number. You never know who will try to glean information from your bags.
Fend off phony restaurant flyers. Along with a room service menu, you'll often find restaurant flyers in your hotel room offering free delivery for credit card orders. You call, place the order, pay by phone, and . . . the food never arrives. You've been scammed. Before you respond to a flyer, ask hotel staff or do a quick search online for the restaurant to make sure it's real.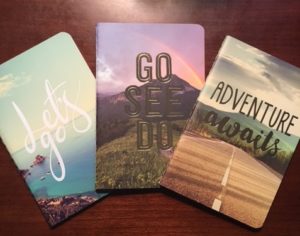 Submitted by SpringfifeldMoms sponsor Marine Bank.