Weekly Horse Camp at Riverside Stables
"Hey Kids," Let's saddle up and RIDE!
Riverside Stables has been Making Memories of a Lifetime for over 18 Years.

See More pictures on our Facebook page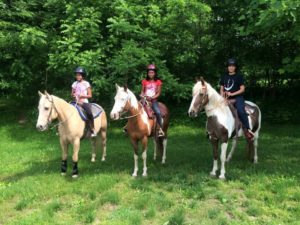 2310 Chinchilla Lane,
Springfield
Limited Spots Available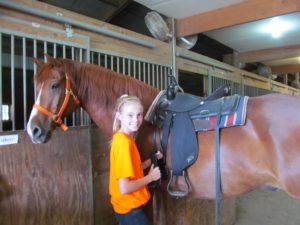 We average 10 Kids a week. We have a safe, clean environment with experienced CPR Certified counselors with horses that have been with kids for years. Horse Care, Riding Lessons, Trail Rides Daily, Hiking, Crafts, Hayrack Rides, and Games.They will learn Western Horsemanship, Horse Breeds, Colors, Markings, Grooming, Hoof Care, Tack, and much more. Whatever your horsemanship needs.
Whether you are a first time rider looking for a scenic trail ride along the beautiful Sangamon river, a horse lover wanting to take lessons or an experienced rider searching for the perfect place to board your horse. We also provide canoe & kayak rentals, facilities for private parties or field trips for those looking for something new and exciting. We can also deliver a horse/pony to your event for all those little cowgirls and cowboys.
Younger kids can be led around by a counselor, bring your camera and take pictures, make them a book. Great introduction to horses.
2017 Horse Camps Dates
Monday
–
Friday
8am-4pm. Choose your week(s).
$75.00 non-refundable deposit required at booking, for each booking scheduled.
** We are giving away a FREE WEEK of HORSE CAMP!
Riverside Stables in Springfield Illinois.
For information, email: connieriversidestables@yahoo.com