Riverside Stables Parties
2310 Chinchilla Lane, Springfield, IL 62702
217-522-7702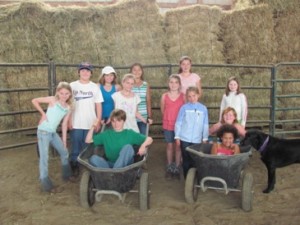 Parties are available year round.
Pictures available on our Facebook page
No party too large or too small. Perfect for your Young Horse Lovers.
It's all about horses! The 1st hour it's horse/pony rides, kids are led by a counselor. All kids must have a signed release form by their parent, available on line. www.riversidestable. com
Questions & Answers everything you always wanted to know about horses.
We provide the horses, counselors, picnic tables, banquet tables, electrical hook ups,trash cans, and games. Wheel barrels for relays, feed bags for sack races, bean bag toss, and limbo bar are also included along with a fake cow with a lariat so kids can practice their roping skills!
Parties are Great for Company Fall Festivals, Sports Groups, Churches, Scouts, and Family Reunions.