We asked our readers what they give for the best baby shower gifts.  Thanks for helping us compile the list and please share in the comments any additional ideas.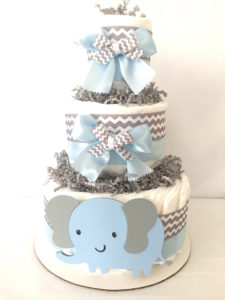 Diapers were the number one suggestion from our readers.  Several suggested a diaper cake that includes other baby items.  Such as lotions, thermometers. body wash, or wash cloths.  Diaper suggestions also included giving multiple sizes and baby wipes.  
Reader Chrissy P suggested a Bumbo.  Bumbo's are a chair for babies to sit in. Check them out here! http://www.bumbo.com/
Car Seats were suggested by multiple readers.  Chicco was a popular brand.  Their Keyfit seat and stroller systems make for easy on the go ways to help baby travel.  Check them out here! 
A fun idea for new parents is to start their child's library.  Bring a favorite bedtime story or a classic Dr Suess Book or Goodnight Moon.  Some suggested the book instead of a card.
The Fisher Price Infant to Toddler Rocker was suggested by Hillary F.
Instead of bringing clothes the baby will wear right away bring in a few clothes in the bigger sizes suggests Marie Z.
Kim W. suggested an all wood highchair. 
Baby clothes are alway appreciated, as well as Muslin wrapping blankets.  Aden & Anais are a very popular brand for the blankets.
Pacifier clips, chewable bead necklaces, and toys rounded out our list as well.  
Fisher Price Rock 'n Play is a great baby gift for baby to sleep in and relax.
Thank you to our readers for helping us compile this list!