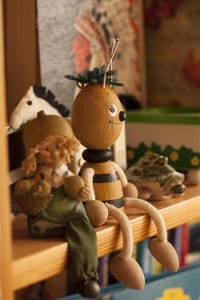 Thanks to Amy Peterson for these organizing tips that come in handy this time of year and all year long! Enjoy!
"Long ago in our house, organizing Holiday Décor moved well beyond boxing up the Christmas decorations. When I first got married, we had one small tub of Christmas and one small tub of Easter and Halloween décor combined.
Now, after more than nineteen years of marriage and three children, I have branched out to tubs for Valentines, St. Patrick's, Fall, Spring, Easter, New Years' Eve, Birthdays, Halloween, Thanksgiving, and of course, the Christmas section has exploded.
Fortunately, I did not accumulate all of these decorations overnight, but I have to be diligent to maintain and manage these decorations so they do not escape completely out of control!
Once the decorations started growing out of the tubs, I purchased additional storage tubs to hold my new items. I wish I could say I bought all orange tubs for Halloween, red for Christmas and so on, but I didn't. I bought what was on sale and have mixed and matched over the years. Here are some of my favorite strategies to keep all the decorations organized:
• Before you put out seasonal décor, donate whatever doesn't make "the cut" for that year. If you don't like it, why put it back in the tub?
• Holiday décor can be given to a friend, school, church, retirement village or donated to a charity. Before I put my seasonal décor away, I usually go through the same process. If I have purchased something new and don't want the old item, I donate it. If something is broken, I either throw it away or recycle it.
• I am a big fan of plain storage tubs, but wreaths are hard to store in tubs. I usually hang mine on a hook. They can be covered with old pillow cases or the clear bags that comforters come in.
• I do like the specially made ornament organizers for holding ornaments, and I love the special boxes for Christmas lights where the lights are wrapped around a plastic or cardboard frame. Coiling each strand and putting in its own plastic bag helps too.
• One tip I picked up from my mother is the use of handled garbage cans. These are easier for her to tote up and down stairs because they are not so bulky. She can put in wreaths, parts of artificial trees etc. in the garbage cans and then wheel then easily up and down stairs. After toting my tubs down my attic steps "blindly," I thought my mom's idea was brilliant!
Of course Target, Wal-mart and The Container Store all offer helpful organizing containers. However, I think you can accomplish the same organizational result by wrapping items carefully in newspaper or tissue paper and using plain storage tubs with computer labels.
Finally, if your household is like ours, you may have more Halloween décor than Christmas. We have an entire section of Halloween in our attic. Consider segregating fall décor from the Halloween décor. When the kids want to start "bringing down the Halloween décor," I know exactly what we can start bringing down (i.e. the pumpkin carving kits and Halloween candy buckets don't come down until a few nights before Halloween).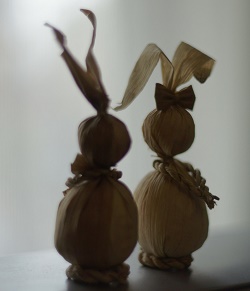 Be organized and enjoy all the year's celebrations!
Submitted by Springfield Moms reader and professional organizer Amy Peterson who is mother of three.