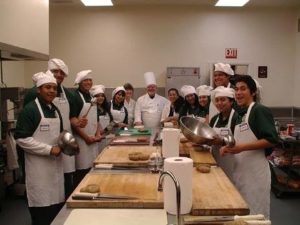 You'll find something to inspire you and your kids to learn a new skill this year at LLCC Community Education!
If you've resolved to live a healthier lifestyle this year, check out our Healthy Eating Culinary Classes including 'Gluten Free Meals' on 1/27, 'Paleo Diet' on 2/3 and 'Brunch Made Over' on 5/10.
If your child prefers to be in the kitchen check out our youth Culinary classes for ages 8-18. Each class meets from 9:30a.m.-12:30p.m. and costs $39.
Breakfast Cookery 3/3/18 – Learn to make all the breakfast classics including a few fun surprises such as bacon straws and pancake art.
Korean Style 3/24/18 Kimbap is a seaweed rice roll made of gim (a sheet of dried seaweed) and bap (rice) and uses colorful vegetables. Have fun learning about Korean culture and hand rolling your own kimbap.
Pizza Pie 4/7/18 Make the dough from scratch and get creative with the toppings to create your very own pizza pie.
There are also opportunities for you and your child to attend classes together.
Classical Karate: Weds & Fri, Jan 17 – Mar 23; 6-7pm
R.A.D. Women's/Girls Self Defense: Tuesdays, Jan 30 – Feb 20; 6-9pm
Intro to Macs for Windows Users: Saturday, Feb 24; 9-11a.m.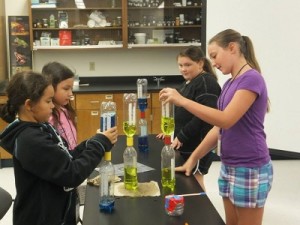 For kids grade 3-6, our newest series of STEAM focused classes integrates the arts with science, technology, engineering and math. Classes are 9-11 a.m. and the fee is $25 per class.
Jan. 20 – Chemistry Matters!
Feb. 10 – Let's Get Physical
Mar. 24 – Weather Works
Apr. 14 – Beautiful Botany
May 19 – Geology Rocks!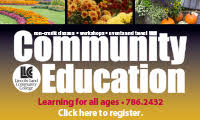 To view all of our Community, Youth, Senior and Culinary offerings, call 217-786-2432 or visit us here: http://www.llcc.edu/community-education/