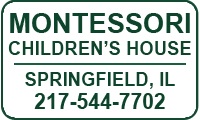 Starting June 6th 
(7 week-by-week sessions) 
Camp weeks are open to everyone 6-11 years old. Weekly, throughout the summer, we will have bowling excursions, water play and many outdoor activities. Science, art, crafts, history, other cultures, languages, and math activities - the summer program at Montessori Children's House of Springfield has it all! Elementary students will be guided through many hands-on projects week by week. Each week focuses on a different theme.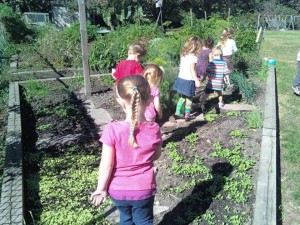 The focus for Elementary students will be an
exploration of the weekly theme
, with many hands on projects, as well as, extensive academic activities. Some of our weekly activities throughout the summer include: bowling excursions, Martial Arts activities, water play and getting dirty.
Elementary Camp is Eight (8) One-week Sessions* Elementary Summer Camp is for children 6 years to 11 years old. Elementary students will be guided through many hands-on projects week by week. ALL sessions: Monday – Friday 8:30 a.m. – 3:00 p.m Before/After Care Program** (7:30 a.m. – 8:30 a.m./3:00 p.m. – 5:30 p.m.) * For students registering week by week, a non-refundable deposit of $25.00 for each week of enrollment is due with the enrollment form. The $25.00 deposit will be applied to the weekly cost. Current students who enroll for the entire summer may continue on the monthly payment schedule. No deposit is required, although a $10 activity fee is requested for each week of elementary Summer Camp. ** Parents may purchase before and after care on an as needed basis at the rate of $4 per hour (billed on a weekly basis).
Elementary Program
Week 1 – NATURE & ART EXPLORATION
The study of nature has inspired artists throughout history. Discover a naturalist's perspective of the visual arts, music, and poetry. Create your own art using a variety of media.
Weeks 2 & 3 -THEATER & ENTERTAINMENT
This two -week program focuses on all the aspects of theater production. Students will learn acting, production, set building and costume design through fun, hands -on activities. Exercises in improv acting and theater games will encourage participation and bring out each student 's inner actor. We will be working on a short play, which will be presented to parents at the end of the two week program. Students are encouraged to sign up for both weeks in order to participate in the play.
Week 4 - BIRDS & MAMMALS OF ILLINOIS
Delve into the world of Illinois birds and mammals. We will explore the diversity of nests, songs, and migrations. Learn about Illinois mammals by examining pelts, skulls, tracks and habitats.
Week 5 – GEOLOGY & EARTH SCIENCE
Learn about geology, meteorology and the Earth 's natural systems through hands-on exploration. We will study rocks and minerals as well as use models and demonstrations to uncover the mysteries that drive weather and other natural forces.
Week 6 – TRAVEL THE WORLD
Send your kids on a staycation! We will explore the world of cultural geography through food, clothing, games, arts, and crafts.
Week 7 – ANCIENT EGYPT
Travel back in time to the land of the pharaohs. Explore gods and goddesses, pyramids, hieroglyphs and more. Week 8 – ART .Explore a combination of mediums (paint, mosaic, textiles) while creating both individual and community art projects. These include making mosaic garden stepping stones, creating get-well cards for children at local hospitals, and weaving dog toys for the Springfield Animal Protective League, to name a few.
Montessori Children's House of Springfield
4147 Sand Hill Road, Springfield, IL 62702 217-544-7702
"When children come into contact with nature, they reveal their strength." Maria Montessori.
This post was submitted by Montessori Children's House.