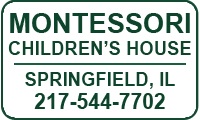 Starting June 8th  (7 week-by-week sessions) Camp weeks are open to everyone 6-12 years old. Weekly, throughout the summer, we will have bowling excursions, water play and many outdoor activities. Science, art, crafts, history, other cultures, languages, and math activities – the summer program at Montessori Children's House of Springfield has it all! Elementary students will be guided through many hands-on projects week by week. Each week focuses on a different theme.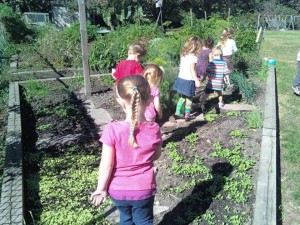 The focus for Elementary students will be an exploration of the weekly theme, with many hands on projects, as well as, extensive academic activities. Some of our weekly activities throughout the summer include: bowling excursions, Martial Arts activities, water play and getting dirty.
Elementary Camp is Seven (7)  One-week Sessions*
Elementary Summer Camp is for children 6 years to 11 years old. Elementary students will be guided through many hands-on projects week by week.
ALL sessions: Monday – Friday
8:30 a.m. – 3:00 p.m. . . . . . . . . . . . . . . . . $168.00/week
Before/After Care Program** . . . . . . . . . . $ 55.00/week
(7:30 a.m. – 8:30 a.m./3:00 p.m. – 5:30 p.m.)
* For students registering week by week, a non-refundable deposit of $25.00 for each week of enrollment is due with the enrollment form. The $25.00 deposit will be applied to the weekly cost. Current students who enroll for the entire summer may continue on the monthly payment schedule. No deposit
is required, although a $10 activity fee is requested for each week of elementary Summer Camp.
** Parents may purchase before and after care on an asneeded basis at the rate of $3.75 per hour (billed on a weekly basis).
Elementary Program
Week 1– NATURE & ART EXPLORATION Explore nature through the arts. The study of nature has inspired artists throughout history. Hikes in the morning will focus on nature study and identification of Illinois' native plants and animals. The afternoons will integrate nature and the arts with music, visual art, poetry and creative drama and dance.
Week 2- TIMELINE OF THE EARTH & ILLINOIS' PAST Learn about the geology, ecology and the people of Illinois' past. Establish a sense of place through learning about Illinois history. Explore the timeline of the earth through exploration of physical science and archaeological themed activities.
Week 3- ILLINOIS ECOSYSTEMS- FLORA AND FAUNA Explore the native habitats of Illinois through activities focused on native plants and animals. Learn about plants, birds, mammals and ecosystems through nature exploration and hands-on activities.
Week 4- FARM TO TABLE AND GARDENING Learn about where food comes from by exploring the concepts of farm-to-table, Illinois agriculture and local food systems. Work in the garden and learn about botany to gain a greater understanding of plants and food.
Week 5- NATURAL DESIGN AND BUILDING Observe natural design, architecture and building. Look to nature as inspiration for design. Learn how to design and build structures after studying animals' engineering. Find math and geometry examples in nature.
Week 6– THE "NATURE" OF ENTERTAINMENT Native people's stories tell the history of ancient cultures and the land. Experience these stories by creating props and acting out characters based on improvisational theatre and playwriting.
Week 7– NATURE ART EXPLORATION 2 Further nature exploration will deepen identification of our native ecosystems' plants and animals, as well as, nature awareness and appreciation. The art emphasis will be group projects creating installations and sculptures for the school gardens.
Montessori Children's House of Springfield
4147 Sand Hill Road, Springfield, IL 62702
217-544-7702
"When children come into contact with nature, they reveal their strength." Maria Montessori.
This post was submitted by Montessori Children's House.