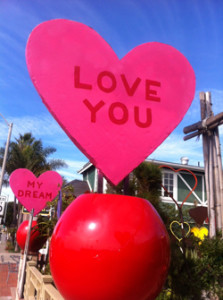 Prairie Heart Institute and HSHS St. John's Hospital are joining patients and doctors together to celebrate the success of the milestone achievements they've reached with cutting edge minimally invasive heart surgeries, which are alternatives to open heart surgery.  
Dr. Raja Gopaldas has performed over 100 minimally invasive cardiac surgeries, and HSHS is the only hospital in Illinois performing true minimally invasive cardiac surgeries. In a minimally invasive cardiac surgery, a heart valve or artery can be fixed, replaced or bypassed without "cracking the chest."
They've performed more than 500 TAVR procedures (transcatheter aortic valve replacement), a minimally invasive procedure used to replace a narrowed aortic valve that fails to open properly. This procedure is available to patients who otherwise wouldn't be candidates for traditional valve replacement. In TAVR, a small catheter is passed through the leg and up to the heart. The disease valve is replaced without stopping the heart or even making an incision in the chest.
The Prairie Heart Institute at HSHS St. John's Hospital in Springfield, Illinois offers a comprehensive, multidisciplinary program for the prevention, diagnosis and treatment of cardiovascular disease. With access to more cardiovascular experts than any other facility in downstate Illinois, their combined expertise provides state-of-the-art interventional and surgical capabilities in 24-hour cardiac catheterization labs and surgical suites. The Prairie Heart Institute champions an innovative approach to the treatment of cardiovascular disease utilizing minimally invasive technologies such as TAVR, MitraClip and minimally invasive cardiac surgery.  And while the Prairie Heart Institute clinical staff offers the latest advances in medicine, its physician-scientists are also actively enhancing knowledge of the heart and vascular disease through clinical investigation and research. For more information about the Prairie Heart Institute, visit https://www.st-johns.org.