Helping families, home owners and businesses achieve their financial goals!
We set out to be the best . . . our customers have made us the biggest!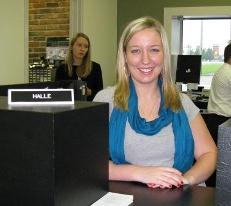 Don't become a victim of identity theft!
Every year, more than 10 million Americans are robbed of their most personal possession – their identity. Restoring your good name cost weeks of time and hundreds of dollars.
Marine Bank has a solution to identity theft — Vault Checking. With Vault Checking, you'll get monthly credit reports, round-the-clock monitoring of your credit information and a real-time warning system to alert you the instant your information has been used improperly.   And, in the unlikely event the bad guys find you, our recovery experts will spring into action to assist you in clearing your good name, while protecting you from losses with an insurance benefit of up to twenty-five hundred dollars.
Marine Bank Vault Checking is your best line of defense against identity thieves. It's the protection you need, from the bank you trust, at a cost of less than a couple of cups of coffee a month. Get protected today. Stop by any Marine Bank branch.
Because you don't want to be number ten million . . . and one. Member FDIC.
| | | |
| --- | --- | --- |
| | COUPON: Exclusive offer for Springfield Moms! Present this coupon at Marine Bank branch to receive our Vault Checking account FREE for six months. You will receive best-in-class identity protection and identity theft insurance, along with rebates for buying gasoline and shopping online. $100 minimum deposit is required to open account. No minimum balance thereafter. Non-transferrable. Offer expires: 5/31/2015 | |