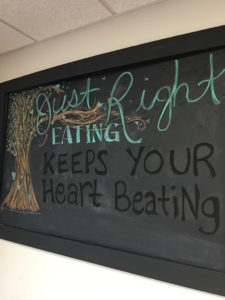 Thanks to Nicky Barton for sharing her journey now on week Five of the Mom's Lifestyle Makeover is winding down and things are going really well. I'm losing every week and my clothes are fitting better. I feel better, I have way more energy, and for the first time in a long time, I'm confident when I tell myself, "You've got this".
Last time I checked in, I mentioned how much I was enjoying the food I was getting from
Just Right Eating
. One of my favorite aspects is the fact that I can go online and choose my own meals from week to week. There's a ton of variety and there are different options every time, so I don't find myself getting burnt out on one or two things. Also, I am picky. Super picky. The list of foods I don't like is almost embarrassingly long. That being said, there have been a couple weeks where, after painstakingly going over the menu and adding items to my cart, I got distracted and forgot to hit "submit" on my order. They're due by Friday at
noon
and I've randomly remembered at
3am
on Sunday. Those weeks though have turned out to be some of the best. Things I would have never, ever, ever thought to be something I would enjoy have actually had some of my favorite meals. Turkey chili and squash lasagna? Amazing. I ate at my desk and had everyone asking me what smelled so good. Shepherd's Pie made with sweet potatoes? Comfort food at its best. I've spent almost all 35 years of my life insistent I HATE sweet potatoes, but it turns out I actually love them. Who knew? You can choose a
weekly meal plan or do the Grab & Go!
Training with Stephanie is a lot of fun. She pushes me but not to the point where I hate her (or myself) and I leave there after my hour feeling like I could beat somebody up if I needed to. That's pretty empowering. I really wish I would have made time for myself and done something like this sooner. Hopefully next time I check in, I will have hit a mini-goal I have in my head and can share the good news!