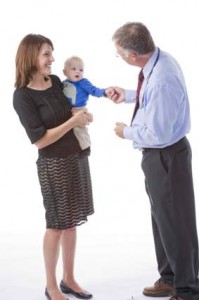 St. John's Hospital and HSHS Medical Group is pleased to welcome St. John's Health Center – South 6th Street, which offers the care you need, where you need it.  Within this new 28,000-square-foot health center located just off South 6th Street, there are physicians to treat everyday needs as well as those unexpected, non-urgent illnesses, injuries and more.
Here are some of the services being offered at this new facility:
Priority Care, open 7:00 a.m. – 6:00 p.m. daily for pediatric and adult health care, by appointment or walk-in.
St. John's Sleep Center for children and adults.
St. John's Center for Pain Management.
St. John's Women's Center for imaging and diagnostics.
Advanced imaging services including MRI and CT.
Lab services.
Pin It