Keep checking back for updates!
Click here to see other holiday listings, including Holiday Happenings, Holiday Classes & Lessons, Cookie Walks, Santa Visits, and More!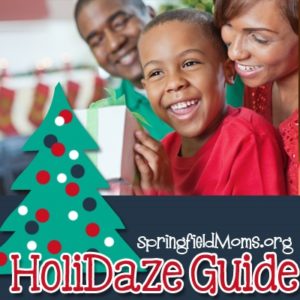 Dec. 20 The POP Art Show 6-10 pm at Arlington's, 210 Broadway, Springfield. A wonderful evening of art, music, food, and drinks at Arlington's. Musical guest Casey Cantrall. Support local art, music and business while getting your last minute holiday stocking stuffers and gifts!!! Facebook event post.
Past 2017 Events:
Nov. 3-4 Hope for the Holidays Fine Art & Craft Fair 10 am to 5 pm Saturday and noon to 4 pm Sunday at Hope Presbyterian Church (the old church, east of White Oaks Mall), 2211 Wabash Ave. Artisans featuring watercolor, photography and more. This is a select juried art fair including artists well known in the area. Free admission. 546-6951. Read more online.
Nov. 4 Lutheran High Holiday Bazaar 10 am – 3 pm at Lutheran High School. Hand crafted market with baked goodies and uniquely handcrafted items. Facebook page.
Nov. 4 Carlinville Market Days, Carlinville, IL. Vendors will offer hundreds of hard to find, one of a kind items. Featuring Antiques, Vintage items (including furniture, clothing etc.), Primitives (tools, wood items, etc.) Quality hand-made craft items, Art (hand-made), Glassware (including antique, collectible, etc.) Architectural salvage items, Re-purposed items, food, Stoneware, Collectibles, and more. Hours: 8am-4pm
Nov. 4 Bloomington High School Band Craft Show There will be more than 140 craft booths with exclusively hand made gifts and crafts. Free admission. Free parking. Concessions available. Hours: 9am-3pm. At Bloomington High School, 1202 E Locust St, Bloomington.
Nov. 4 Artisan & Craft Bazaar 8 am – 2 pm at Pleasant Plains High School, 500 N Cartwright St, Pleasant Plains. The Pleasant Plains Community Club will be hosting their 3rd Annual Craft Bazaar. Come and shop for the holidays, and check out our unique vendors. There is no admission and concessions will be available along with a bake sale.
Nov. 5 Fall Into Relay Vendor and craft event at Manner's Park, Taylorville. 10 am – 2 pm. Proceeds benefit the American Cancer Society. Facebook event.
FEATURED EVENT: Nov. 11-12 Little Flower Holiday Craft Bazaar

Shop for your special holiday gifts during the 2017 Holiday Craft Bazaar. Over 65 unique vendor booths offering handcrafted items. Concession stand and bake sale also supports Little Flower School. Kids crafts (ornament kit) for children to make and take home for someone special. 9-4 Saturday and 10-2 Sunday. At Little Flower School, 900 Stevenson Drive, Springfield. Read more on our Event Post.
Nov. 9-11 Rudolph Express Craft Show at Montvale Estates, 2601 Montvale Dr. in Springfield. Thursday and Friday 10 a.m.-7 p.m.; Saturday 9 a.m.-2 p.m.
Nov. 10-12 Nickorbobs Christmas Open House and Candlelight Walk, Divernon, IL. Candlelight Walk Friday from 5-9pm! Open House Saturday and Sunday from 10-6. Free horse drawn carriage rides on Saturday from 12-4! Everything in the mall will be 10% OFF. Sunday Early Bird Special from 10-12 when everything in the mall will be 20% OFF. Facebook event.
Nov. 11 Holiday Open House 9 am – 11 am at Incredibly Delicious, 925 S. Seventh St., Springfield. Sampling of favorite dessert selections for Thanksgiving, Holiday Parties, and Christmas! Free and open to the public. Facebook event.
Nov. 11 Family Fun Fest Holiday Arts, Crafts & Vendors Show -10 am until 4 pm. Over 40 vendors in one location. Kids activity corner to make holiday arts and crafts, jump on bounce house, or get face painted. Visits and pictures with Santa and Mrs. Claus also be available 11am – 3pm. Charity toy drive event to help children and families in the area. Food and snacks available. Admission is 13 and up $3, 3 to 12 years is $2, 2 and under is free. Also all veterans (with military ID) are free. Crowne Plaza Hotel 3000 S. Dirksen Parkway.
Nov. 11 Artisan Fair and Gourmet Bake SaleFacebook event page at Mason City Christian Church, 853 N Main St, Mason City. 9 am – 3 pm. Arts and crafts, low-cost lunch of chicken salad sandwiches, choice of broccoli cheese or minestrone soup and a drink (soup/sandwiches are made from scratch!). Carry-outs available. Silent Auction items bake sale. For more information, call 309-303-4380. .
Nov. 11-12 Holiday Open House at Lisa's Antique Malls, – south of Springfield, just off of I-55 & RT 104, Divernon (exit 82) 10 a.m. – 6:00 p.m. daily. Sales, Refreshment, gifts and $100 gift certificate drawings both days. The malls will be decked out in the holiday spirit, providing a perfect opportunity to find those special gifts for under the tree, or to add some special antique, vintage and collectible holiday items to to your decor or collection. Facebook post.
Nov. 12 Third Sunday Antiques Market Holiday Show – Third Sunday event at the Interstate Center, 2301 W Market St, Bloomington. 8 am – 4 pm.
Nov. 12 Illiopolis United Methodist Church Fall Bazaar – Craft and Bake Sale. Baked goods, sewing, crochet, crafts items for sale. Also, Chicken and Noodles or Ham and Beans – Served with your choice of salad, applesauce, hot roll or cornbread, homemade pie or cake, and beverage. Childrens Menu: Hot Dog, chips, salad, dessert, and beverage – Adults: $9.00; Children Ages 5-12: $5.00; Under Age Of 5: Free.
Nov. 15-16 UIS Art Students Art Sale – Creations for sale, made from UIS student artists. 9 am – 6 pm in the first floor lobby of University Hall at University of Illinois Springfield.
Nov. 17-18 Holiday Extravaganza at Taylorville Memorial Hospital, 201 E. Pleasant St., Taylorville. Come shop for beautiful holiday decor, crafts, handcrafted jewelry, gifts and much more! A soup, salad and breadstick lunch will be served each day from 10 am – 1 pm in the 2nd floor Annex. Facebook event.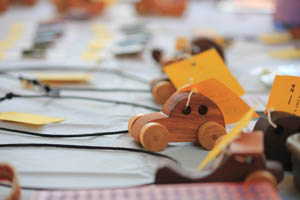 Nov. 17-19 Lincoln Memorial Garden Holiday Market Annual market featuring unique hand-crafted items perfect for Thanksgiving and Christmas gifts and decorations. Friday 4 p.m. to 7 p.m. with light refreshments, wine and cider. Saturday 9 a.m. to 4 p.m. and Sunday 1 p.m. to 4 p.m. Centerpieces, swags, wreaths and one-of-a-kind ornaments made by talented area artisans Held in the Lincoln Memorial Garden Nature Center Free.
Nov. 18 Annual Chatham Holiday on the Square. This is a family friendly event that kicks off with Santa coming in on the parade! Crafts for the kids & shopping for mom & dad! Food & games an lots more fun!! Facebook event.
Nov. 18 Springfield Holiday Farmers Market. 9 am – 1 pm in the Expo Building at the Illinois State Fairgrounds. Shop locally for fresh ingredients and unique gifts that will make all your holiday gatherings merry and bright. .Facebook event
Nov. 18 Helping Paw Project Fall Craft Fair 10 am – 2 pm in the Westminster Presbyterian Church Parish Hall, located at 533 S Walnut St, Springfield. The event will feature over 20 vendors selling hundreds of unique and handmade items, arts and crafts, vendors, and flea market and vintage items. Facebook event post
Nov. 18 Vintage Restorations Christmas Flash Sale 10-11 am at Vintage Restorations by Mia, 118 East Chestnut Street, Mason City. All items 50% off! Everything from trees to ornaments and of course lots of snowmen! Facebook event page.
Nov. 21 – Dec. 24 "Holiday Best" Gifts Sale at Springfield Art Association Collective. 10 am – 5 pm. 700 N. Fourth St., Springfield. springfieldart.org
Nov. 24-26 Native American Holiday Market The 14th Annual Native American Holiday Market will have vendors and American Indian artists with jewelry, paintings, crafts, clothing, weavings, carvings, baskets, pottery, sculpture and more for sale. Hours: Fri Noon-5pm; Sat 9am-5pm; Sun 9am-5pm. At Cahokia Mounds State Historic Site, 130 Ramey Street, Collinsville.
Nov. 25 Christmas at Sugar Creek Book sale, CD sale, plus 60 vendors at Sugar Creek UMC, 1022 New City Road, Chatham. 10:00 AM – 3:00 PM Free Admission. Please bring a non-perishable food item for the food pantry. 483-2270 www.sugarcreek.org
Nov. 26 Christmas in the Country 8 am – 3 pm. Your ultimate destination to find something for everyone! Each location will have a Christmas in the Country sign along with a number on it. This number is also on the flyer/map that will be located at businesses in Athens. 20 locations & what is being offered at each at the Facebook page.
Nov. 28 UIS Needle Arts Club Charity Sale – knitted and crocheted items made by faculty and staff at University of Illinois Springfield. All proceeds will benefit Habitat for Humanity. Items will included coffee sleeves, boot covers, and more. 9 am to 7 pm in the concourse of the first floor of the Public Affairs Center, UIS. For more information, email nac@uis.edu
Dec. 1-2 The Handmades Sale hosted by Piper Pottery + Crafts. Friday 4-9 pm and Saturday 10 am – 5 pm. Art and fine craft sale at Knights of Columbus, 2200 South Meadowbrook Road, Springfield. hooeybatiks.com/the-handmades-sale
Dec. 1-2 Alternative Holiday Fair 4-8 pm Friday and Saturday 8 am – 2 pm. At First Church of the Brethren, 2115 Yale Blvd, Springfield. Socially-conscious vendors, international foods and bake sales. Supper on Friday 4-8; lunch Saturday 11-2. For more information, call 523-5212.
Dec. 2 Women's Holiday Shopping Expo at Hilton Garden Inn, Springfield. Women exhibitors will be exhibiting, marketing, promoting and selling their products and services. Hours: 12pm-5pm
Dec. 2 Benedictine Yart Sale – Springfield Art Association is clearing out Benedictine University's art rooms to use it as SAA's Ceramics Lab for a year while SAA's new studio is built. There will be wonderful art supplies and equipment for sale. If you are a school art teacher, please come on December 1st from 3 – 6PM to have an early run through, to give the schools every opportunity to shop first. Then on Saturday, December 2nd, all can come shop through the easels, stools, art supplies, drawing horses, 1930's drafting tables, reams of large scale drawing paper and so much more! The sale will happen on the Benedictine University campus, Springfield.
Dec. 2 Holiday Craft Sale at Jubilee Farm, 6760 Old Jacksonville Rd., Springfield. Handcrafted creative arts, including pottery, weaving, wood items, beaded work, needlework, and bakery goods. 9 am to 4 pm. Call 787-6927 for directions or questions.
Dec. 2: "Village Christmas" Bazaar and Cookie Walk at Sherman United Methodist Church, 2336 Andrew Road, Sherman from 9 a.m. to 1 p.m. Cookie Walk and craft and gift booths. Enjoy a cinnamon roll and coffee, tea, and hot chocolate from 9 a.m. to 11 a.m. or a turkey noodle lunch from 11 a.m.-1 p.m. Admission is free. All proceeds are used to support missions of the Women of the Sherman United Methodist Church. For more information call the church at 496-2338, Ext. 5. or Sue Burge at 496-2984.
Dec. 2 Christmas Extravaganza at Mt. Zion Convention Center, 1410 Mt. Zion Pkwy, Mt. Zion. 70 local craft vendors with holiday collections, 11 am-2 pm. Free admission. Concessions available. mtzconventioncenter.com
Dec. 2 Winchester Civic Group 4th Annual Hometown Christmas from 9 a.m-3 p.m. Arts and crafts vendors, Breakfast with Santa, raffles, a cookie walk, quilt show and prize drawings. Vendors and activities will all be located around the town square and nearby buildings. Maps will be available to visitors of all the locations on the day of the event. On the Square of Winchester 9 am – 3 pm.
Dec. 2 Knight Before Christmas Craft Sale at Richwoods High School, Peoria. There will be craftsman and artisans from all over the area with their handmade items. Hours: 9 am-3 pm.
Dec. 2 Christmas Bazaar at New Beginnings Apostolic Church, 3121 E Elm St, Springfield. Enjoy shopping at this 1st Annual Christmas Bazaar. Craft and retail vendors, as well as baked goods. Food will also be available to purchase throughout the day. Facebook event post.
Dec. 2 Holiday Fair & Bake Sale at St. Anthony's Greek Orthodox Church, 1600 S. Glenwood, Springfield. Gyros, Italian beef, vegetable soup, baklava, spinach pie and more. Dine in and carry out. 522-7010.
Dec. 2-3 Holiday Open House at Williamsville Route 66 Antique Mall from 10-5 daily. 10500 N Old Route 66, Williamsville. Sales, vintage holiday items, Refreshments. Facebook event post.
Dec. 6 Christmas Walk 2017 at Decatur Area Arts Council, 125 N. Water Street, Decatur. 5 pm – 8 pm. Big shopping night in the Xmas ARTicles shop!! Lots of affordable, unique, handmade gifts PLUS live holiday music and complimentary baked goods with punch. Facebook event post.
Dec. 8-10 A Forever Vintage Christmas Market – in the Expo Building of the Belle-Clair Fairgrounds, 200 S Belt E, Belleville. A buying weekend to find the most perfect gifts! Vendors from all around the country with repurposed, industrial, vintage, architectural salvage, antiques, primitive, handmade, furniture, boutique & more! Live Music-Cash Bar. forevervintagemarket.com
Dec. 9 ALUUC Annual Arts & Crafts Fair 10 am – 3 pm at Abraham Lincoln Unitarian Universalist Church, 745 Woodside Road, Springfield. Gift items, bake sale, and a visit from Santa and Mrs. Claus in the afternoon.
Dec. 9 Southeast Holiday Bazaar 10 am – 3 pm. at Southeast High School, 2350 E. Ash, Springfield. Students showcasing vocal & musical talents throughout the day; local crafters & home based businesses on hand for your holiday shopping, and Finns Fish Wagon selling Walleye & River fries. Concessions & bake sale items provided by the Boosters & Cheerleaders. 454-7875 for more information.
Dec. 9 Santa's Shop N Play Extravaganza at the Route 66 Hotel & Conference Center 11am-3pm. Shop, visit with Santa, and make kids crafts! Vendors for your holiday shopping, giveaways and children's activities. Photos with Santa and holiday crafts. Restaurant and bar open, and you can buy mimosas while you shop. Free – see event post.
Dec. 10 Holiday Extravaganza – sponsored by the Springfield Zoological Society. At the Orr Building on the Illinois State Fairgrounds. Crafts, homemade, direct sale vendors, food, kids area, entertainment and much more. 9 am – 4 pm. Facebook event for more information.
Dec. 10 December Second Sunday Splendor at Retro Redo, 126 E Chestnut St, Mason City. Noon to 2 pm. One of a kind Christmas gifts, including decor and ornaments galore. Toys for Tots drop off location. Facebook event post.
Dec. 16 Springfield Holiday Farmers Market. 9 am – 1 pm in the Expo Building at the Illinois State Fairgrounds. Shop locally for fresh ingredients and unique gifts that will make all your holiday gatherings merry and bright. Facebook event
Dec. 16 Nine Days Before Christmas Vendor Fair and Breakfast At the American Legion, 110 W Court St, Mason City. Shopping, breakfast, sweets and treats. Purchase a delicious breakfast of pancakes, sausage, scrambled eggs, and biscuits and gravy. Free admission and open to the public. Facebook event post.