Keep checking back for updates!
Click here to see other holiday listings, including Holiday Happenings, Holiday Classes & Lessons, Cookie Walks, Santa Visits, and More!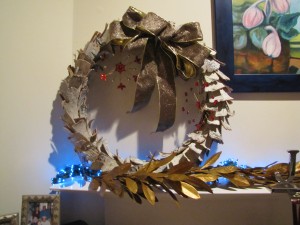 December 21 Cathedral's Christmas Craft Show from 7 a.m. to 1 p.m., full of great last-minute holiday gifts for everyone!
All Season:
Through Dec. 20 Holiday Hall Deck the Halls with Art – gifts, cards, and fine art for holiday giving by local and regional artists. At Springfield Art Association, 700 N. Fourth, Springfield. M-F 10-5; Saturday 10-3. springfieldart.org 
Past 2014 Events:
Nov. 1-2 Hope for the Holidays Fine Art & Craft Fair 10 am to 5 pm Saturday and noon to 4 pm Sunday at Hope Presbyterian Church, 2211 Wabash Ave. Artisans featuring watercolor, photography and ore. Free admission. 546-6951.
Nov. 1 – 2 Springfield Craft Show in the Illinois Building at Illinois State Fairgrounds Springfield, IL. Fall Decor, furniture, wearable art, jewerly, antiques, vintage items, gourmet foods, and much more!! Hours: Saturday: 10am – 5pm; Sunday: 10am- 4pm
Nov. 7 Fine Arts Boutique at Panther Creek 11 am – 6 pm. Unique art items and design by local artists and vendors. Hors d'oeuvre buffet luncheon. $20 advance, $25 at the door. 546-0684
Nov. 7-8 Christmas Craft Show at Mt. Zion Convention Center, 1410 Mt. Zion Pkwy, Mt. Zion. Local craft vendors with holiday collections, Friday 7-9pm, Saturday 9am-3pm, 864-5424.
Nov. 8 Howliday Extravaganza to benefit Friends of Sangamon Country Animal Control (SCAC), a dedicated group of volunteers working to enrich the lives of, and finding Forever Homes for the adoptable pets that reside at the Sangamon County Animal Control. Event runs 10-3. Santa will be visiting from 11 am – 2:30 pm. See full list of vendors here.  At the Eagles' Club in Springfield. 
Nov. 8 Holiday Fair at Ridgely Elementary School, 2040 N. Eighth St., Springfield 10:00 AM – 3:00 PM Free Admission. 525-3259 
Nov. 8 Navy Club Auxillary Craft Fair 9 am – 4 pm. At Navy Club Ship 32, 3100 Stanton Ave., Springfield. 414-6720. 
Nov. 8-9 Little Flower Holiday Craft Bazaar – beginning its 32nd year. Over 70 exhibitors in two areas of our school, you are sure to find a variety of crafts and fine craft items. Kettle corn, food concession. Line forms early Saturday morning to get in, in lieu of admission charge, bring canned food items.
November 14-15 Christmas In The Park Holiday Bazaar at Country Place Condo Clubhouse. Christmas decorations, ornaments, hand pieced pillows, small themed trees and plenty of santas, snowmen and angels! Friday – Nov. 14,  4 to 8 p.m.; Satuday  Nov. 15  – 9 a.m. to 3 p.m. Directions: Country Place Condo Clubhouse – Country Place Road, Just off Toronto Rd. 1/2 east from the  Interstate. Take a Left on North Cotton Hill Road, go 1/2 mile to Roosevelt Road, turn Left. Take another immediate left onto Country Place Road. The Clubhouse is around the curve on right.
Nov. 15 Holiday Arts & Crafts Bazaar – start your Holiday shopping, or just get stocking stuffers. Items will include: hand-made jewelry, wood working, cards, florals, wreaths, candy, and much, much more! At Laurel United Methodist Church, 631 S Grand Ave W, Springfield. Facebook page here.
November 15 Holiday Bazaar 10:00 am – 2:00 pm at St. John AME Church, 1529 E. Capitol Ave, Springfield. Many gifts and crafts.
November 15 South Fork Holiday Fiesta 9:00 am – 1:00 pm. Fourth annual Holiday Fiesta in Kincaid, IL. Over 40 vendors to shop from, many homemade, a holiday shop just for the kids- priced for kids to shop from, photos with Santa, Sand art, bake sale, lunch served by relay for life, kids crafts, cake walk and so much more!
Nov. 15-16 Holiday Market at Lincoln Memorial Garden. Annual holiday sale featuring a wide range of wreaths, ornaments and other handmade items. Saturday, 9am to 4pm and Sunday, 1pm to 4pm. lincolnmemorialgarden.org
Nov. 16 Springfield Holiday Giant Flea Market. Features exhibitors displaying and selling all types of items including collectibles. Hours: 8:30am-4:30pm
Nov. 22 Twice Giving Gifts Christmas Open House. 9:00 AM – 3:00 PM. Shop at the Christmas open house to find unique gifts for everyone on your list. Twice Giving Gifts is a not-for-profit faith ministry offering fair-trade items for sale to help disadvantaged artisans worldwide. Craft artists create items with materials indigenous to their locales and in keeping with their cultures. Your purchase will be a gift for the artisan as well as for your intended recipient. Phone: (217) 836-6446 
Nov. 22 Christmas Open House At Silverleaf Academy (behind County Market on 6th Street) from 9 am – 1 pm. Christmas shopping fun, including vendors from Scentsy, 31 & Mary Kay. Also indroducing PavO9 Designs. Unique pieces personally created with you in mind! Come enjoy a morning of shopping fun and bring a friend. Refreshments will be served. For more information, email mdoan27@gmail.com.
Nov. 22 Lutheran High School Holiday Craft & Vendor Fair. Tis' the season for a day of shopping and fun at our Holiday Craft and Vendor Fair at Lutheran High School. Lots of vendors and homemade crafts! Homemade goodies and lunch items also available. Silent auction/raffle items too! Special preview performance by the Lutheran High School Madrigals! 3500 W Washington St Springfield.
Nov. 29 Christmas at Sugar Creek Vendor Fair, At Sugar Creek UMC, 1022 New City Road, Chatham. 10:00 AM – 3:00 PM 60 vendors represented. Friends of Sangamon County Animal Control will have dogs and cats available for adoption.Bake sale, used book/CD sale and lunch items will also be available for purchase. Free Admission. Please bring a non-perishable food item for the food pantry. 483-2270 www.sugarcreek.org
Nov. 30 On A Whim Holiday Open House at 2429 S. Glenwood, Springfield. Get away from the weekend shopping crowds and traffic and have a treat and peruse some awesomely unique, handmade gifts and home decor all homemade. This will be a cash and carry event from 2-4 pm, showcasing delightfully glittery florals, all custom made, melted glass, wine cork reindeer, stackable charm bracelets, handmade jewelry, tinker things, beaded lanyards, and all sorts of other little delights. Hairbows and tutus will be available and Lily and Laura bracelets. https://www.facebook.com/events/1506527812930620/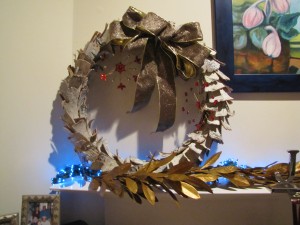 Dec. 5-6 Alternative Holiday Fair at First Church of the Brethren, 2115 Yale Blvd., Springfield. Fair trade goods. Highlights peace and justice and community agencies. Friday supper, Saturday lunch and bake sale. Friday 4-8 pm; Saturday 7:30 am – 1 pm. 523-5212 for more information.
Dec. 6 Annual Homemade – Handmade Craft Fair from 10 AM – 3 PM at Abraham Lincoln Unitarian Universalist Congregation, 745 Woodside Road, Springfield. aluuc.org/togetherweshare
Dec. 6 Calvary Academy Cookie Walk & Holiday Craft Fair 8AM – Noon in the Fellowship Hall. 20 vendors on site, Christmas crafts for kids, free coffee & a variety of Christmas cookies, breads, candies & treats sold for only $5.50 per pound. Bring your camera, Santa will be available for photos. 546-9700. 1730 West Jefferson St., Springfield.
Dec. 6-7 Handmade for the Holidays at the Illinois State Museum
Saturday 9-5; Sunday noon – 4. Read more here. Watch demos by Illinois artisans and shop one-of-a-kind craft at the ISM's holiday art spree. Corner of Spring and Edwards streets in Springfield. Plenty of free parking. 782-7386. museum.state.il.us
Dec. 7 The Ladies Auxiliary of VFW Post 755 Craft Show and Sale from 11 to 4. All proceeds will be used to purchase Christmas presents for the Veterans at the Renaissance Home. For more information call Margie Lyons-Romans at 622-2299.
Dec. 7 Santa's Shopping Spree: Finish up (or get started!) with your Christmas shopping with the following vendors Featuring: Hill Prairie Winery (Buy a $5.00 holiday wine glass and fill it up with some Hill Prairie wine), Advocare, Celebrating Home, Christmas Lights and Light Balls, Creative Jesstures, Gypsy Soul, It's Scrapicated, Jamberry, Keep Collective, Lia Sophia, Little Mama's Creations, Make-Up Eraser, Mary Kay, Missy Ray's Homemade Crafts, Olde Thyme Friendz, Origami Owl, Paparazzi, Pink Zebra, POSH, Raven Lunatic Primitive Holiday Decorations, Scentsy, Sprinkle Me Pink, Thirty One, Touchstone Crystal, Tupperware, VISI and MORE! Santa will be there from 1-3 with a free cookie and hot chocolate for the kids! At Sherman Athletic Club. springfieldmoms.org/events/santas-shopping-spree
December 13: Vendor Fair at Southeast High School – free and open to the public. A variety of local home-based businesses with no item priced over $25. A good oppotrunity to shop and support your community. 2350 E. Ash, Springfield. 525-3130. 10 am – 3 pm.
Dec. 20 Christmas Festival in Rochester. 10 am to noon in the Community Room of the village hall/library. Local vendors and homemade/handmade items including cards, wreaths, signs, tumblers, and more.