Nov. 1 Hope for the Holidays Fine Art & Craft Fair 10 am to 5 pm at Hope Presbyterian Church, 2211 Wabash Ave. Artisans featuring watercolor, photography and ore. Free admission. 546-6951.
Nov. 1 – 2 Springfield Craft Show in the Illinois Building at Illinois State Fairgrounds Springfield, IL. Fall Decor, furniture, wearable art, jewerly, antiques, vintage items, gourmet foods, and much more!! Hours: Saturday: 10am – 5pm; Sunday: 10am- 4pm
Nov. 8 Howliday Extravaganza to benefit Friends of Sangamon Country Animal Control (SCAC), a dedicated group of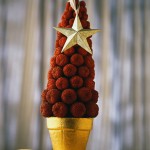 volunteers working to enrich the lives of, and finding Forever Homes for the adoptable pets that reside at the Sangamon County Animal Control. Event runs 10-3. Santa will be visiting from 11 am – 2:30 pm. See full list of vendors here.  At the Eagles' Club in Springfield. 
Nov. 8 Holiday Fair at Ridgely Elementary School, 2040 N. Eighth St., Springfield 10:00 AM – 3:00 PM Free Admission. 525-3259 
Nov. 8-9 Little Flower Holiday Craft Bazaar - beginning its 32nd year. Over 70 exhibitors in two areas of our school, you are sure to find a variety of crafts and fine craft items. Kettle corn, food concession. Line forms early Saturday morning to get in, in lieu of admission charge, bring canned food items.
Nov. 15 Holiday Arts & Crafts Bazaar - start your Holiday shopping, or just get stocking stuffers. Items will include: hand-made jewelry, wood working, cards, florals, wreaths, candy, and much, much more! At Laurel United Methodist Church, 631 S Grand Ave W, Springfield. Facebook page here.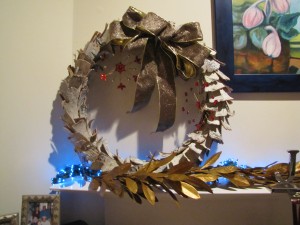 Nov. 16 Springfield Holiday Giant Flea Market. Features exhibitors displaying and selling all types of items including collectibles. Hours: 8:30am-4:30pm
Nov. 29 Christmas at Sugar Creek Vendor Fair, At Sugar Creek UMC, 1022 New City Road, Chatham. 10:00 AM – 3:00 PM 60 vendors represented. Friends of Sangamon County Animal Control will have dogs and cats available for adoption.Bake sale, used book/CD sale and lunch items will also be available for purchase. Free Admission. Please bring a non-perishable food item for the food pantry. 483-2270 www.sugarcreek.org
Dec. 6 Annual Homemade – Handmade Craft Fair from 10 AM – 3 PM at Abraham Lincoln Unitarian Universalist Congregation, 745 Woodside Road, Springfield. aluuc.org/togetherweshare