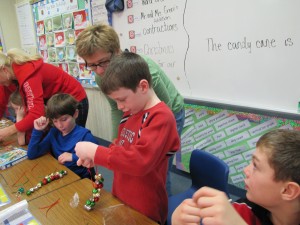 While our Springfield Moms website declines to get involved in political races, we do believe strongly that civic engagement has never been more important  to our schools and communities than it is right now.
With that in mind, we wanted to share with you information about a group of area citizens who have formed a new coalition called "Citizens for Sangamon County Schools" (CSCS) in an effort to educate voters about the sales-tax referendum question that will appear on the Nov. 2, 2010 ballot.
"Citizens for Sangamon County Schools" is urging voters to answer YES to the proposed 1% sales tax that would go toward funding school facilities in the county.
Chuck Pell, spokesman for CSCS, said the sales tax would accomplish three important goals: 1) Provide property tax relief for homeowners; 2) Help provide a safe learning environment for children; and 3) Make 21st century technology and classrooms accessible to students.
"Few things are more important to a community than preparing its youth to compete in the global marketplace. In November, our community can step up to the challenge and support our students. Funding proper facilities for learning is a must," stated Pell.
CSCS plans to host informational community meetings in the coming months to ensure that citizens have the information they need to make an educated decision when they go to vote on Nov. 2.
The group has launched a website called "abetterwaytofund.com" and a social media presence on Facebook.