We've collected a few suggestions for how you can help make your children's schools more green.  Have other ideas? Please leave a comment below.
Lunch Time
Lunch containers – Paper or Plastic? Actually neither.

The best solution is a reusable lunch box! One of our favorite options is: 

www.laptoplunches.com. —- such a cool option to reduce your packaging at lunchtime.
Try replacing plastic bags and disposable containers with recyclable aluminum foil or better yet, refillable containers for food and drinks that can be returned to home to wash.
Skip the plastic utensils and use good old flatware (find at the Dollar Store so there is no fear of losing your set for your home dining).
Use Cloth Napkins.  If cloth napkins aren't a practical option, we still need to use napkins and paper towels, but we can set the example for schools to use recycled paper products and encourage less waste overall. Thank you to Springfield Mom Noel Scott for sharing this great idea to rally a group of parents to order recycled paper products for the classroom.
Terracycle

 

www.terracycle.net

 Thank you to Jo Ann from Trinity Lutheran's Green Team for this tip!  Trinity Lutheran School has collected juice pouches. Any school can do the same. Terracycle offers many great recycling programs for things like juice pouches, wine bottles corks and other items that would just sit for years and years in a land fill. A small amount of money is sent for each item you send in to them in their postage paid envelopes.

Learn more about waste free lunches here:

www.wastefreelunches.org
In The Classroom
Watch out trees! Paper is the biggest form of waste that comes from schools. According to The Green Book © 2007, the average school tosses thirty-eight tons of paper per year or 8 million sheets! What can we do?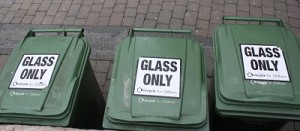 Help schools set up a recycle paper bin in every classroom. Be willing to take home for your personal recycle day if needed.

Encourage schools to have students use BOTH sides of the paper!
Buy Notebooks, Folders, Sticky Notes, and Copy Paper made from Recycled Paper.
See what type of paper your school provides. Try to find alternatives that do not contain chlorine and are made from recycled paper.
Cleaning it All Up
See if your school would use a

non-toxic, natural

and

biodegradable

cleaner. Chemical sprays leave a residue and emit fumes into the air that are not healthy for teachers or students! Try some natural home cleaning combinations or products that focus on using vegetable based sustainable ingredients in lieu of petroleum based chemicals. These green cleaners can be used on all surfaces at school (tables, floors, cubbies, cabinets, desks). The spray pumps are refillable and it takes just one-quarter teaspoon of concentrate to 16 ounces of water to make a multi-purposed spray bottle. The kids can even spray and wipe … no harm done, just clean and green!
Getting There
Carpooling saves time, money and energy … literally! When the school bus is not an option … carpooling is a great way for everyone to win. Fun conversations with friends on the way to school and less money spent on gas for the families … and of course, our earth thanks you too for the decreased auto emissions.
Pop Quiz: We all know the slogan—Reduce, Reuse and Recycle. Pick your formula for success, and watch your children teach others as well!