PBS has six tips for encouraging boys to read: pbs.org/parents/best-books-for-boys
Check out this article from 2015 with tips on encouraging boys to read: theguardian.com/teacher-network
Here's a helpful blog with tips for boys and reading: Books for Boys.
For parents, consider Michael Gurian's The Purpose of Boys: Helping Our Sons Find Meaning, Significance, and Direction in Their Lives. Wiley Publishing, 2009. Gurian uses scientific research on neurological development coupled with a healthy dose of common sense to present a plan for parents who want to help their sons wrestle with everyday life events and growing up in today's society.  He covers what's going on inside our boys from birth through early adulthood. enThis is an interesting and valuable read.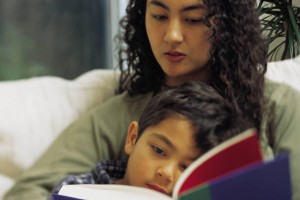 If you have tips for what works with the boy in your life, please email Springfield Moms.