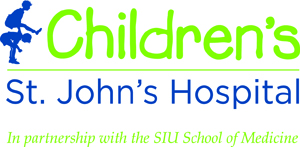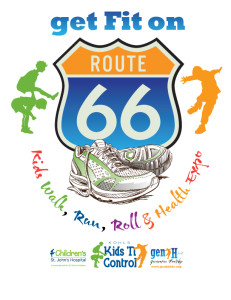 Register Now! Each pre-registered child is guaranteed a medal and tshirt. You can pre-register at genhkids.org, by May 31st
The generation Healthy Coalition and St. John's Children's Hospital with support from Kohl's Cares for Kids are hosting the genH Route 66 Kids Walk-Run-Roll and Health Expo
Saturday, June 22 from 9:00 a.m. – noon at Southwind Park. The event is free to the public and is rain or shine.  
genHkids and St. John's Children's Hospital, with support from Kohl's Cares for Kids, will host the FREE genHkids get Fit on Route 66 Walk, Run, Roll and Health Expo at Southwind Park in the Hope Picnic Shelter from 9am-12pm. Children will walk, run, roll, skip, hop, and jump their way through Route 66 from Chicago to California during the race. Every child will receive a t-shirt and race medal. Before and after the race, children will be lead in a variety of exercises to help them stretch and relax. After the race, there will be a healthy snack. Parents and children will also enjoy the health expo booths that will offer activities for all ages, information about health education and prevention, and information about nutrition and physical activity.
For more information, contact Dina Bridge, genHkids Community Relations Manager.