Wednesday April 12th 10-11am
*Note this is a Wednesday!  Ideal for Spring Break kids
Ambulances
The ambulance moved injured troops away from the battlefield to get medical help. Learn how medical officers decided who would ride in an ambulance. Can you navigate the dangerous path a ambulance driver had to get their patients to the hospital?
Where: Abraham Lincoln Presidential Library
Don't Miss the Monthly Series!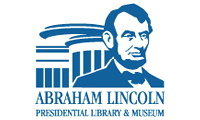 Join the ALPLM on the first Saturday of the month for a hands-on workshop about Civil War technology. Civil War Tech is open to students 8-12 years old. The Civil War Tech program series is made possible thanks to generous support from AT&T.
Visit our website for the
full schedule
and description of workshops.