In Springfield
June 24 Rock the Dock at Lake Springfield Marina. Annual Independence Day fireworks show synchronized to music and launched over the waters of Lake Springfield. Live bands, food and beverages. The best viewing and all the activities are at the Marina site. lakespringfieldmarina.com
July 2-3: Capital City Celebration 2016. Expect a full weekend of activities in and around downtown Springfield and the Illinois State Capitol. Live music Saturday 4pm to Midnight and Sunday from 4pm to Midnight. The Springfield IL Municipal Band will be playing in front of the Capitol stairs from 7pm on Sunday July 3rd. Fireworks are scheduled for dusk. Two inflatable obstacle courses and an inflatable rock wall for kids, Springfield Jaycees Dog Pageant and Springfield Jaycees Hot Dog Eating Contest, and more. FREE. For more information, call Reier at 341-2969 facebook.com/events/1588999258081373/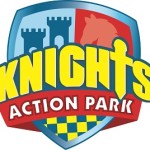 July 4: Fireworks at Knight's: Knight's Action Park, Caribbean Water Adventure and Route 66 Twin Drive In Theatre invite you to top a day off at this one-of-a-kind attraction with one of the area's most popular fireworks displays. knightsactionpark.com
Elsewhere
July 25: Fireworks in Raymond 10 pm
June 26: Williamsville 4th of July Celebration Samuel H. Jones Park on Main Street, Williamsville  williamsville.illinois.gov
July  2: Loami Fourth of July Celebration. Fireworks at dusk.
July 3: Dawson Fireworks Celebration 7 pm – 11 pm. Live entertainment at 7 pm; fireworks at dusk. facebook.com/events/608872565948884/
July 3: Sparks in the Park Fireworks in Rochester at 9:30 pm
July 3: Riverton Fireworks at 9 pm at Riverton Knights of Columbus grounds, 335 S. Fourth Street, Riverton.
July 3: Mt. Zion 4th of July Celebration in Fletcher Park, 323 Fletcher Park Blvd, Mt. Zion. Fireworks at dusk. mtzion.com
July 3: Fireworks at Life Foursquare Church in Decatur at dusk visitlife.org
July 3: Fireworks in Pana at the Tri-County Fairgrounds at Dusk
July 3-4: Fourth of July Celebration and Parade in Jacksonville. Fireworks. jacksonvilleil.org
July 4: Chatham Fireworks at dusk in Chatham Community Park, 700 S. Main Street, Chatham
July 4: Village of Sherman Fireworks show at 9 pm on Saturday, July 4th in Waldrop Park. Please drive slowly and carefully when in the park due to the high traffic volume and the number of children there.
July 4: Fireworks in Lincoln – dusk, Primm Road Park District
July 4: Decatur 4th of July Fireworks at Dusk in Nelson Park – Over Lake Decatur, 200 Nelson Blvd, Decatur
July 4: Litchfield Fireworks at Lake Lou Yaeger-Marina 1, 4313 Beach House Trail, Litchfield. Free. 9 pm – 10 pm.
July 4: Mt. Pulaski Fireworks at dusk in Frazier Park
July 4: Taylorville Fireworks at 8:30pm at Taylorville Lake