Thank you to our 2017 page sponsor
OSF HealthCare Children's Hospital of Illinois
Learn about the new procedure that eliminates the need for open heart surgery in Children
In Springfield
June 23 – Marina Fireworks at Lake Springfield
July 1 – Capital City Celebration – fireworks, great music, and entertainment for all ages at Capital and 4th Street in downtown Springfield from 11am through midnight. Fireworks at Dusk, sponsored by Springfield Jaycees. See more on their Facebook page.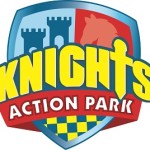 July 4- A SpMoms Favorite! The Knight's Action Park Fireworks show will begin at 9:30pm. There will be a picnic at the pavilion from 7-9pm. AYCE brats, burgers, dogs, beans, slaw and soda for $9.95 for season pass holders. Waterpark admission and the picnic are available for $30.95 to general public. $24.95 for kids under 48″ tall. Come for the day, stay for the picnic and enjoy the free Park your car and enjoy this wonderful show! The fireworks show is free and open to the public.
July 4 – North End Lake Clubs' Fireworks at Lake Springfield. Rain date is Saturday, July 8. 17 Water's Edge, Springfield.
AND….
Around the Area
June 24 -At the Sportsman's Club in Divernon fireworks at dusk (from Springfield, take exit 80 off I-55 south)
June 25 – in Williamsville's Samuel H. Jones Park – fireworks at dusk. Rain date: July 2
July 1 – Riverton Fire Crackin Festival – fireworks at dark
July 1 – Loami – fireworks at dusk
July 1 – Raymond – fireworks at 10 pm
July 1 – Arthur Freedom Celebration, the largest fireworks display in central Illinois!
July 2 – Rochester Sparks in the Park
July 2 – Lincoln at dusk, in the Lincoln Park District, 1400 Primm Road.
July 2 – in Atlanta at dusk. At the Ballpark, W North St and 6th street
July 3 – Pawnee fireworks
July 3 – in Mt. Zion's Fletcher Park at dusk
July 4 – in Chatham Community Park at dusk
July 4 – at Pleasant Plains High School at dusk
July 4 – in Jacksonville's Nichols Park, 319 Holken Brink Drive, Jacksonville
July 4 – Litchfield's Lake Lou Yaeger Marina at 9:30 pm. Free. VisitLitchfield.com
And MORE….Festivals, Parades, Crafts and recipes

Check out all our Independence Day Resources here!