Enjoy the evening out as a family at the Chatham Area Public Library, 600 E. Spruce Street.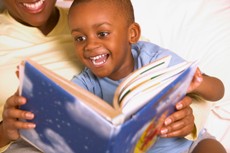 Every Thursday at 6:30pm
This program encourages all family members to be in attendance for stories, activities, an occasional game and crafts. Parents are asked to remain in the gallery with their children during this Storytime, which lasts about 30 minutes. No registration is required.