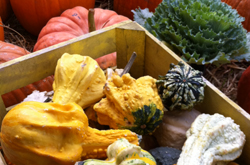 It's that cozy time of year where cooking in the kitchen keeps us warm and brings out those comfort foods that we all know and love. Soups, chili, and heartier casseroles, you can't go wrong!
Email us or post on facebook your favorite recipes (quick and easy is always preferred!) for a chance to win one of two family four-packs of Jr. Blues Hockey tickets! We will do one drawing this Thursday for the game on October 13th and another drawing on October 20th for the game on October 26th.
Need inspiration in the kitchen?  Our Quick and Easy Recipes board on pinterest is a fun way to get started.