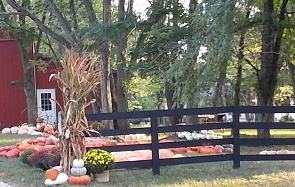 It's our favorite time of year! Please be sure to check the website of each patch, corn maze and orchard to confirm times and open dates as they can change!
Contact us to advertise yours!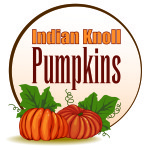 Featured Pumpkin Patch: Indian Knoll (Mechanicsburg, IL)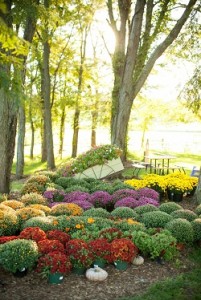 This patch has over 50 different varieties of pumpkins, specialty pumpkins, gourds and squash. Opening Sept 20th Saturdays 10 am- 5 pm., Sundays Noon-5 pm, or by appointment. Open Columbus Day 10 am-5 pm. No admission fee. Free indoor activities include play area with corn box and several farm animals plus free wagon ride through patch. Outdoor barnyard obstacles and game area. Located about 20 Miles SE of Springfield, 2850 N 1000 E Rd, Mechanicsburg. 20 miles SE of Springfield  indianknollcattle.net
Bomke's Patch

Opens Sept. 18th Friday-Sundays 10 am – 5 pm Fridays and Saturdays; 11 am – 5 pm Sundays. Experience old-fashioned farm life at this pumpkin patch. 50 varieties of pumpkins and gourds of all shapes and sizes. Children's area, petting zoo, corn and bean mazes, Located on the western edge of Springfield at 605 Country Lake, off of Farmingdale Road. Ride a wagon and pick your own pumpkin.   

www.bomkespatch.com
Kristin's Pumpkin Patch (Springfield, IL). Located off of Old Toronto Road in the North Lake Shore Subdivision. Hayrides with a tractor, pumpkins, guords, corn stalks and giant pumpkins. You'll be given a red wagon and set of clippers to venture into the patch. Corn maze, too. Open 10 am – 6 pm Friday-Sunday. kristinspumpkinpatch.com

  Phone 899-8099

Apple Barn (Chatham, IL). Located in Chatham, this establishment has apples, pumpkins, baked goodies, apple cider and much more!  See website for calendar of available products. www.applebarn.net
Auburn United Methodist Church Corn Maze (Auburn, IL) Auburn A-Mazing Corn Maze open weekends through October 11, as well as on Columbus Day, Oct. 12. 11 am – 6 pm on Saturdays; noon to 6 pm on Sundays, plus 10 am to 2 pm on Monday, Oct. 12. $5 admission; children 5 and under are free. www.auburn-umc.org
Pumpkin Creek Farms (Sherman, IL) Pick your own pumpkin, kiddie corn maze, crazy corn bin, and barrel train are just some of the fun things to do at this great Pumpkin Patch in Sherman.  http://www.pumpkincreekfarms.org/
Indian Creek Farmstead (Petersburg, IL) Pumpkin patch, barnyard animals to pet and see, corn maze, food of all kinds.Open September 12 through Oct. 31.  Hours: 11am-4pm or by appt. 19468 Curtis Blacktop Road, Petersburg. indiancreekfarmstead.com
Big M Pumpkin Patch  (Taylorville, IL)- The Repscher Family Farm – Open Saturdays and Sundays, Sept. 28 – Oct. 27. 10 am – 6 pm. Pick your own pumpkins (sizes from 3 inches to 100 pounds).  Also ornamental corn, corn stalks, straw bales and gourds.  $3 admission. Includes hayrack rides and mazes.  Children ages 3 and under are free.  824-6625. Directions:  from Taylorville, take Route 48 south to Clarksdale. Turn right (north) on County Road 900.  Go 1 1/4 miles then turn right (east), go 1/2 mile to 928 E. 1090 N Road, Taylorville.
Black Bart's Pumpkin Patch (Warrensburg, IL). Opening Sept 19th Black Bart's offers you-pick pumpkins, already-picked pumpkins, wood maze, corn maze, gift shop, petting zoo area and haunted house. No pets please. Located at 9381 W. Wise Road, which is about a 1 hour drive from Springfield (northwest of Decatur). blackbartspumpkinpatch.com
Broom Orchard (Carlinville, IL). Home to yearly apple  and pumpkin festivals, this orchard has a farm market as well as the option to pick-your-own. Be sure to call ahead, "Like" them on facebook, or check the website for exact dates. Located about 1 hour south of Springfield just outside  Carlinville. While you're in the area, why not drive down the road to Beaver Dam State Park?   

www.broomorchard.com

Rader Family Farms (Normal, IL). Opening weekend is September 12th. Take a walk through Rader Farm's redesigned corn maze. Lots of fun activities for all ages, enough to make a full day of it! Season's passes and coupons available. Check their website for a complete list of activities and associated admission fees. http://www.raderfamilyfarms.com/
Gail's Pumpkin Patch  Open September 1 – October 31. This farm offers pumpkins, mums, straw bales, jams, jellies, ornamental gourds/corn, local honey and more. New this year: Antique tractor fun! Located about 1 hour northeast of Springfield (east of Lincoln).  Phone 217-447-3409. gailspumpkinpatch.com

Curtis Orchard (Champaign, IL). Enjoy picking your own apples, corn maze, kettle corn and more.  Pick your own pumpkins Sept. 20 through October. This orchard also has many activities for kids, a bakery and cafe. Located about 1.5 hours northeast of Springfield. Phone 217-359-5565   www.curtisorchard.com
Great Pumpkin Patch (Arthur, IL).  Open September 12 through October 31. Admission is charged. Located on 200 acres, this patch has 300 varieties of pumpkins, squash and gourds from over 30 countries around the world; all grown there on the farm. There are several places to eat and drink on the farm and lots of entertainment on the weekends. Phone 217-543-2394   www.the200acres.com.
Buxton's Garden Farm Corn Maize (Sullivan, IL). Challenging, confusing, and a whole lot of fun! It will be open during the day, any day throughout the week, and in the evening on the weekends. The daytime maize will be friendly and fun, while the nighttime maize will be haunted and scary. There is a smaller maze for those with little ones. Opens the first weekend in October and closes on October 31st.  This maze is open daily during October, and there will be weekend nighttime "spooky" corn maze. Festival setting during these weekends as well, with food vendors and activities. http://www.buxtonsgarden.com/events.php

Tanners Orchard (Speer, IL). Tanners Orchard has become a family destination with their own apple bin bakery, which serves noon lunches and baked goods, a large farm market, wagon rides to the orchard for pick-your-own apples and pumpkins, and a children's playground with farm animals. Open 8 am to 8 pm  daily September-October.   Their corn maze is open 10 am to 10 pm Saturdays and 10 am to 5 pm Sunday-Friday. Located about 2 hours north of Springfield (north of Peoria). Phone 309-493-5442.  

www.tannersorchard.com

The Great Godfrey Maze (Godfrey, IL).  Open now through October 27. The Great Godfrey Maze consists of two paths cut into seven acres of corn for you to get lost on. Located in Glazebrook Park in scenic Godfrey, the Great Godfrey Maze is open on the weekends in the fall for general admission Located near Alton, this 7-acre maze is located about two hours southwest of Springfield. This years theme is Harry Potter.  http://godfreyil.org/index.cfm?page=2549
Eckert's (Grafton, Belleville and Millstadt, IL). The Belleville location is by far the largest, with a restaurant, store, ice cream shop, garden center, children's attractions/rides, as well as rides to the orchard to pick apples or pumpkins. During the peak fall times, live entertainment and concession stands are available. The static areas (restaurant/store) are open all year round. Belleville location is about a 2 hour drive south of Springfield. If you're in the area, why not stop in St. Louis? eckerts.com
Don't miss our other resources also available from our A-Z index under Fall Family Guide.