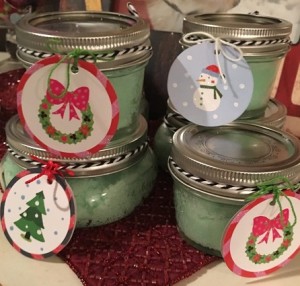 When I reflect on my favorite holiday gifts over the years, what stands out most is the time spent with the people I love. Everyone is in the same place, off their devices (well, usually) and holiday music plays in the background. Gift giving doesn't have to be a stressful chore, instead choose personalized gifts that will make lasting memories …share the gift of time together!
Get Active!
Maybe it's a membership or punch card to their favorite physical activity or a new one they've been wanting to try.
Music & Theater Lovers!
Surprise your loved one with tickets to a season tickets to The Muni (Summer 2018), The Springfield Ballet Company Faerie Tale April 14-15, 2018, your favorite Sangamon Auditorium show, a visit to a play at the Hoogland or The Legacy or their favorite concert (near or far).
Coupon Books!
This works for kids and adults. For younger kids, they can make parents a coupon book of coupons to redeem "no whining for 24 hours or Hug coupons, Clean my Room, Clean YOUR Room, Feed the dogs without being reminded, etc.
For adults, it can be coupons for: a coffee date, a weekend off of laundry and cooking, a gift certificate for a massage or salon service, or a list of Netflix binge shows along with a snack pack to cozy in for the night.
Travel!
It doesn't have to be far, to be an escape from your normal routine! Check out our DayTrips guide for all sorts of drivable getaways for the family. When the time is right for further away destinations, let the kids shares input…what states do they want to explore and discover?