Send us your 2017 Dates to springfieldmoms.org@gmail.com  Please include a stop/start time, age-range for participation, address and a contact phone number/email.
Featured Egg Hunts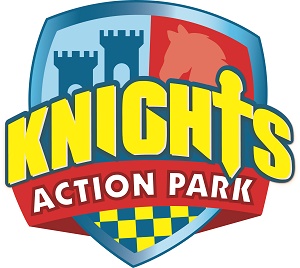 April 8th: Knight's Action Park Easter Eggstravaganza
Hip and Hop your way to our FREE Easter Egg Hunt on March 26, 2016 at Knight's Action Park (1700 Recreation Dr, Springfield, IL)!  Hunts are at
10am, 11am and Noon. 
There will be
10,000 eggs per hunt
so make sure to bring your Easter Baskets! Each hunt will have 2 areas, one for kids ages 4-6 and another for 3 and under. No one over the age of 6 will be allowed to hunt.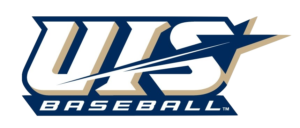 April 9th:
UIS Baseball will host their Easter Egg Hunt for preschool through 5th grade.  Games are at
12:00 pm and 3:00 pm
. We will have the hunt in between games. Please show up to watch us play. Games are FREE!  Don't miss photo opps with the Easter Bunny and UIS Mascot too. Questions? Contact Levi Petzoldt, Assistant Baseball Coach University of Illinois – Springfield 
(573) 225 - 0070
Cell 
www.uisprairiestars.com/camps
Other Local Area Easter Egg Hunts: 

Saturday, April 8th: The Cotton Hill UMC Easter  EGG HUNT will be held Saturday, April 8 at 2 PM for   ages 3 through grade 5.  There will be candy, snacks and games and of course the Easter Bunny! 5931 Cotton Hill Rd, Springfield, Illinois, 62703
Saturday, April 8: Town & Country Women's Club Easter Egg Hunt Town and Country Women's Club is happy to announce that our annual Easter Egg Hunt will be April 8th at 10:00am at New Salem Park (near the campground). Rain or shine! We hope to see you all out there! Age groups are 0-2, 3-4, 5-6, 1-2nd grade and 3-4th grade.
Saturday, April 8th: Sugar Creek United Methodist Church Easter Egg Hunt 10:30 am for Pre-K through 5th grade. Games, prizes, photo opportunities. 1022 New City Road, Chatham. 482-2270. www.sugarcreek.org
Saturday, April 15: Calvary Jefferson Street 10am-Noon.  All kids walking through 5th grade are invited to join us for an Easter Egg Hunt, games, food and entertainment.  If it rains we will move the party inside.  Come prepared for a Petting zoo, games, face painting, Inflatables, Food, and more!  Egg Hunts will be divided into walking-pre K, K-2nd grade, 3rd-5th grade.
Saturday, April 15th Chatham Jaycees Easter Egg Hunt Free!! Annual Egg Hunt begins at 11:00 AM SHARP! Fun for all with a visit from the Easter Bunny! Thanks to the generous sponsorship from SCOOP DU JOUR. On the square in Chatham, IL, Starts promptly at 11:00 a.m. There will be 3 age groups: Under 5 years old; Kindergarten-1st grade; 2nd-4th Grade. (Please bring an Easter basket or bag to put candy in).
Saturday, April 15th: County Market's Easter Egg Hunt at Grant Middle School.  FREE 11am sharp! Ages 1-2 start at 11.  ages 3-5 and 6-9 start at 11:15 sharp!  Bring your camera and get a picture with the Easter Bunny.  Lots of prizes, Bounce House, Clowns, Balloon Making and More! Free!!
Local Meetings with the Easter Bunny:
Save time and avoid the line with Bunny by Appointment! Now you can reserve your magical moment with Bunny online at http://simon.noerrbunny.com.  The Bunny Photo Experience begins on Friday, March 24 at 10 a.m. and runs through Saturday, April 15 at 8:30 p.m. at the Lower Level Macy's Wing. Kids will have the chance to visit with the Bunny and take home a treasured snapshot of the fun occasion.
Day Trip Egg Hunts:  
Friday, April 7th: Flashlight Easter Egg Hunt at Franciscan Rec Complex – Ages 10-13 Peoria
Register by April 5th and join us at the Franciscan Rec Complex from 8:00 pm – 9:30 pm.  You're never too old to go on an egg hunt and we've made it challenging!  Bring your flashlights for this nighttime hunt for eggs filled with candy and plenty of prizes. Afterwards, enjoy pizza, refreshments and games.  All participants need to bring a flashlight and a prize bag.  Be sure to wear weather and color appropriate clothing.  $10 for Residents/$15 for Non-residents.
Saturday, April 8th: Easter Egg Scramble at the Peoria Zoo – Ages 0-9
Join us from 10:30 am – 12:00 pm at the Peoria Zoo for our Annual Easter egg celebration, loaded with candy and fun.  Cost is $3.50 for member child, $9 for non-member child and regular zoo admission prices for adults.  Don't miss the Easter Bunny at Luthy Botanical Garden from 12:00 pm – 4:00 pm!
Saturday, April 8th: Town of Normal Easter Egg Hunt - Get outside and enjoy spring, as the Town of Normal and the Normal CornBelters help the Easter bunny provide an exciting event for the whole family. Easter eggs, games and prizes will be provided at the Corn Crib stadium, 1000 W. Raab Rd. 11 a.m. to Noon. The day begins with Easter games for children ages three-10 years. Separate Easter Egg Hunts will be held for children up to age 10. The Easter Bunny and Corny from the CornBelters will be in attendance. All children need to bring their own Easter basket to the hunt. No pre-registration is required.
Saturday, April 8th: 20th Annual Easter Egg Festival at Franciscan Rec Center – Ages 1-12 Peoria
Join us at the Franciscan Rec Complex from 9:30 am – 11:30 am for our 20th Annual Easter Egg Festival!  Bring your baskets to the FRC and help find colorful eggs filled with candy and prizes.  Before and after the egg hunt, join us in the gym for a Fun on the Run bounce house, The Unique Twist Balloon Guy, games and more!  There will even be a visit from the Easter Bunny!  Beat the lines and pre-register using Registration Code 77505.  $6 per child.
Friday, April 14th: Easter Egg Hunt & Carnival at Proctor Center – Ages 3-12 Peoria
Join us from 1:00 pm – 3:00 pm at Proctor Center for the Easter Egg Carnival.  Search for hundreds of candy and prize-filled eggs.  Enjoy carnival games such as egg toss, golf hole-in-one and jelly bean guessing game while winning prizes and participating in the ultimate Easter Egg Hunt!  Cost is $3 per child.
Friday, April 14thWild Life Prairie Park Join us on Friday, April 14th from 9-5:30pm for the Photo Egg Hunt! Can't make it to the Easter weekend activities? Don't worry! At the Ticket Gate, guests can purchase the photos for the Egg Hunt. Find the spots in the Park depicted by the photos, and search for an egg. Inside each egg will be a colored ticket. Take one colored ticket from the egg and move onto the next photo! Bring all tickets to the Visitor Center and win a prize! Cost is $4 per person plus regular admission for the day.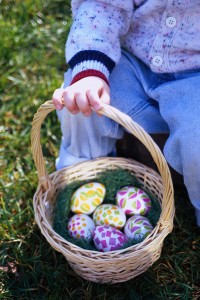 Saturday, April 15th: Underwater Egg Hunts at the RiverPlex's AquaPlex – Ages 3-8 in Peoria
Join us from 9:00 am – 10:45 am at the RiverPlex's AquaPlex for the only underwater Easter egg hunt in town!  Forget the lawn..we're hunting for eggs underwater!  Particpants must pre-register and bring their own basket.  Parents must accompany ages 3-5 in the pool.  Cost is $5 for member children and $7 for non-member children.
Use Registration Code 76638 for the 9:00 am -9:45 am session
Use Registration Code 76637 for the 10:00 am – 10:45 am session