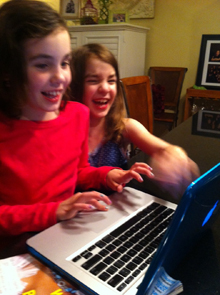 Our readers LOVE the bi-monthly Springfield Moms E-Updates. These brief e-updates have timely articles, money-saving coupon links and "Don't Miss" events and sales.  Our E-Updates are FREE, and our readers appreciate the time and money-saving information we deliver time and again.

Interested in registering for our E-Updates? We do not sell or rent our email list, and you may be removed at any time.  Sign Up Today!
Julie Kaiser, Director of Editorial Content, manages all E-Updates.  Have a story idea to share?  Contact Julie today.
Pin It