4007 Yucan Drive (off Wabash behind IHOP & Green Toyota)
217-698-8198
Contact: kim@chinatowneceramics.com
Hours of Operation: Monday 10-7, Tuesday 1-7, Wednesday 1-8, Thursday 1-7, Friday 1-8, Saturday 10-5, Sunday Noon-4
NOTE: Extended hours during summer and most school breaks.
China Towne is a pottery painted by you studio with much to offer.  We have a large selection of pottery from which to choose.  We have all the supplies that you need, glazes, rubber stamps, stencils, idea books and more, right in the studio.  We're always available to offer help when you need it!  We offer open studio time, parties, classes, ladies night out and more.  Painting pottery is FUN and RELAXING!  Come and try it today!
We offer Birthday Party Options for ALL ages.
Pottery painting parties and stuffed animal "critter" parties – a fun way to celebrate your special day!
Springfield Moms reader Megan Moore offers this recommendation: "We have had two different kid parties here. Very fun for the kids and very relaxing and focused energy. Had a great time and the kids are always excited to see how their items turned out. Highly recommend it!"

Pottery Painting
Ages 7 & up: Choose from three party packages priced at $11, $13 or $16 per guest
Guests choose one pottery item from a selection of 10 – 15 different pieces
After painting, we clean up, and you can serve treats and/or open gifts.
We will glaze, fire and box your party pieces to pick up the week after your party.
Party length is generally 1 ½ to 2 hours.
Ages 4-6 (or 7): We offer structured pottery painting parties at $11 or $13 per guest.
We help the kids step by step and teach basic techniques, (rubber stamping, sponging, dots etc.) while still providing a party atmosphere.
Glass Classes now available, too. Call for details!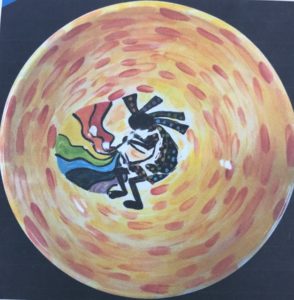 During the Summer, we have camps for Ages 7-17 and Ages 4-6. Registrations are typically open April 1st each year.  Learn More.