"Honor to the soldier and sailor everywhere, who bravely bears his country's cause." — Abraham Lincoln.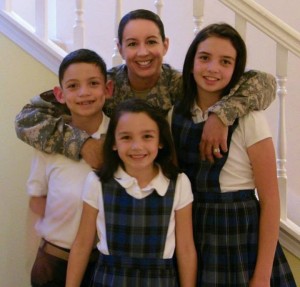 Veterans Day is not just a day off from school and work. It's a great day to remember and honor America's veterans, men and women, for their patriotism, love of country, and willingness to serve and sacrifice for the common good.There are several local celebrations this year suitable for sharing with your families.
2017 events:
November 10: Veterans Day Flag Raising at UIS at 9 a.m. in front of the Public Affairs Center.
November 10: 22nd Annual Veterans Day Ceremony at Lincoln Land Community College's A. Lincoln Commons – 1 pm – 2 pm.
November 11: Free admission

for veterans and active duty at

ALPLM

. The Illinois Department of Veterans will have a representative in the Museum's plaza.

November 11: At 11 am, ​Cold War submariner Admiral Nils (Ron) Thunman will speak in the Abraham Lincoln Presidential Library. Adm. Thunman spent a lifetime under the waves, commanding an attack submarine while trailing Soviet subs underneath Arctic ice packs, helping find the RMS Titanic, working closely with the legendary Adm. Hyman Rickover (father of the Nuclear Navy), fielding the Tomahawk missile, and working with author Tom Clancy. He served on the front lines of America's Cold War during a career that spanned four decades, and he will share these stories and many more. illinois.gov/alplm/
November 11: Veterans Day Parade in downtown Springfield at 10:20 a.m., beginning at the corner of 10th Street & Capitol Avenue. The parade continues west on Capitol Avenue to the state Capitol.
November 11: Veterans Day Services in Chatham – 11 am at Veterans Memorial Square
Want to learn more?
Read the VA's history of Veteran's Day here.
See videos, pictures, speeches, and more information on Veterans Day on the History.com's website here.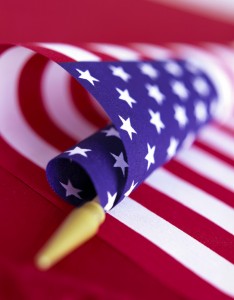 From the National Education Association, here are children's books (K-5) that feature Veterans Day.
Ansary, Mir Tamim. Veterans Day, 2nd Edition (Holiday Histories). Heinemann, 2001. Also in Spanish.
Ashabranner , Brent. Always to Remember: The Story of the Vietnam Veterans Memorial. Scholastic, 1992.
Ashabranner, Brent. Remembering Korea: Korean War. 21st Century, 2001.
Ashabranner, Brent. Their Names To Live By. 21st Century, 1998.
Brill, Marlene Targ. Veterans Day (On My Own, Holidays). First Avenue Editions, 2005. (also in Spanish)
Bunting, Eve. The Wall. Clarion Books, 1992.
Cotton, Jacqueline S. Veterans Day (Rookie Read-About Holidays). Children's Press, 2002.
De Capua, Sarah. The Vietnam Memorial (Cornerstones of Freedom). Children's Press, 2003.
Ferry, Joseph. The Vietnam Veterans Memorial (American Symbols & Their Meanings). Mason Crest Publishers, 2002.
Henry, Heather French. Pepper's Purple Heart: A Veterans Day Story. Cubbie Blue Publishing, 2003.
Landau, Elaine. Veterans Day: Remembering Our War Heroes (Finding Out About Holidays). Enslow Elementary, 2002.
Nelson, Robin. Veterans Day (First Step Nonfiction). Lerner Publications, 2005.
Peter, James S. The Saga of Black Navy Veterans of World War II. International Scholars Press, 1996.
Rosinsky, Natalie. Vietnam Veterans Memorial (We the People). Compass Point Books, 2006.
Sevastiades, Patra McSharry. The Vietnam Veterans Memorial (The Library of American Landmarks). PowerKids Press, 1994.
Schuch, Mari C. Veterans Day (Pebble Books). Capstone Press, 2003.
Worsley, Arlene. Veterans Day (American Holidays). Weigl Publishers, 2006.