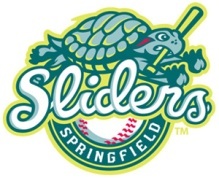 Hey Sliders fans!
It's time to treat yourself to a night at the ball game and treat a local child to a brand new book!
Help First Book Greater Springfield and WTAX give the gift of reading to children in the Springfield area.
Buy a general admission ticket for $6 and First Book will use the proceeds to buy a new book for a child in need right here in Springfield.
Tickets are available by emailing firstbookgreaterspringfield@yahoo.com
or you can pick them up at Woodforest Bank located in the Super Walmart on
6th and on Dirksen Parkway.
For more information about First Book – Greater Springfield, go to
http://springfieldmoms.org/first-book/ or www.firstbook.org
Springfield Moms will be onsite at the Sliders Games on July 15th and July 31st!
Review their Home Schedule on What's Happening.