WESTSIDE 217-698-8877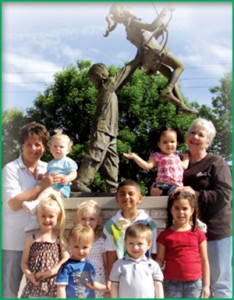 805 S. Chatham Rd.
Springfield, IL 62704
SOUTHSIDE 217-528-8028
770 Apple Orchard Rd. Springfield, IL 62703
Email:  devi@bbdaycare.com
Winner IT Best of Springfield!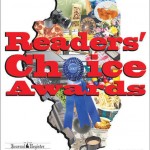 The 2016 Winner SJR Readers' Choice
Building Blocks Daycare and Preschool have been a part of the Springfield community for 20 years, offering 2 convenient locations (south and west).
Both facilities open at 6:00 am, south closes at 6:00 pm and west at 11:45 pm, offering extended hours for parents working evening shifts or attending school.
Daycare
We provide primary care giving and have instituted the a sensory-based curriculum in our infant, toddler and two year-old programs.
We offer a loving and nurturing environment and maintain a family-focused philosophy.
Preschool
We emphasize experiences that promote natural curiosity, socialization, communication, problem solving and a positive self-esteem.
Learning experiences are cultivated through music, play, and exploration with caring, knowledgeable staff. Our certified preschool curriculum, The Sensory Teaching Readiness Curriculum, is designed to streamline a child into kindergarten. It blends two schools of thought: Sensory Based Retention and Fundamental Readiness, and teaches basic skills like pre-writing, pre-math, and pre-reading.
In addition, we have a computer lab, music, Spanish, listening centers and ASL sign language programs.  In our music and movement program we incorporate tai-chi boards, scarf juggling, Elasta Blast activities, and stretch-eze fitness bands all working together to promote fitness and your basic body, space,effort and relationship activities.
Call today to schedule a tour at either location.
We look forward to meeting your family!