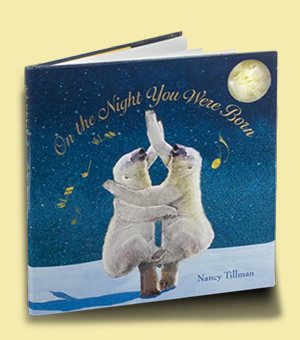 Choosing a gift for a new baby is exciting, and books are one of my most favorite things to both give and to receive. Reading together provides a precious time for parent and child to cuddle, bond and learn, and unlike many other presents, most books will offer years and years of enjoyment.
Between my son, Connor, and daughter Brenna, we have been on the receiving end of many wonderful children's books. Some of these, given as gifts at their births, continue to be read to them almost daily as reminders of the never-ending love in our family. Here are some of my personal favorites:
"On the Night You Were Born" by Nancy Tillman. This sweet book always causes me to choke up as I read it to my daughter! It celebrates the uniqueness that is you and the wonder that occurred when you came into this world. With lines like "Heaven blew every trumpet and played every horn on the wonderful, marvelous night you were born," it captures the emotions surrounding the birth of every child, and I found it particularly perfect for having a child with special needs.
"Love is You and Me" by Monica Sheehan. The illustrations are adorable and the message expressed is exactly what a parent wants to convey to their child about their relationship, and all relationships encountered in life: that love is heartfelt, inspiring, forgiving and just plain fun!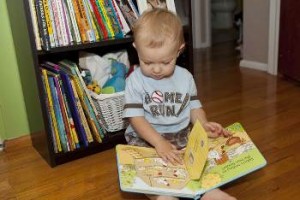 "God Gave Us You" by Lisa Tawn Bergren. This book stars a polar bear family, in which the mommy bear describes how the baby bear came to be. She discusses the wonders of her pregnancy and the unconditional love she feels for her child, a gift from God.
"Just In Case You Ever Wonder" by Max Lucado. This sweet story details the unique creation of each child, from your laugh to the way you walk and play. It points out how God placed you in the home that was created just for you, with loving parents who were created just for you. It ends with a promise from the parent reading to the child that they will always be together, whether on earth or in heaven.
"Oh the Places You'll Go!" by Dr. Seuss. This is an incredible book for a child at any age! It is uplifting and positive, and will encourage your child to "move mountains" and to keep his head up during the hard times.
"Where Do Angels Sleep?" by Cynda Strong. Written by a local author, this is a precious story that reassures both children and parents that God's angels never rest, but instead are always watching over us and protecting us.
"Guess How Much I Love You" by Sam McBratney. In this sweet story, the baby bunny and daddy bunny are trying to outdo each other in describing their unconditional love for the other.
"Love You Forever" by Robert Munsch and Sheila McGraw . This is a classic that I distinctly remember reading with my mom, and that I have already read many times with my children (and yes, I manage to cry every single time!) When the mother in the story has a son, she rocks him and tells him that he will always be her baby and that she will always love him, and she continues this practice through each stage of his life, even through adulthood. When she becomes an old woman, he does the same for her, telling her that he'll always love her and she'll always be his mother. This book has become a favorite of mothers everywhere.
Any of these would make fantastic gifts for the newborn baby in your life!
Submitted by Courtney Westlake, wife to Evan and mom to Connor and Brenna. Read more on Courtney's blog: Blessed by Brenna.