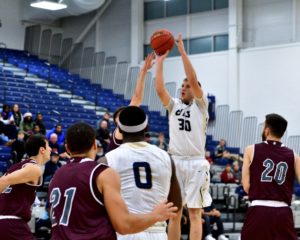 The 2017 Prairie Stars Basketball Camp will be directed by Head Coach Bill Walker at the University of Illinois at Springfield. Coach Walker is excited about having young people who want to improve as young men and women, and basketball players attending this years camp. Campers will have the opportunity to improve on the basic fundamentals of offense and defense. Drills and individual/team competitions will help players improve their entire game. The camp will feature both skill work and live competition which will help players develop their situational and in-game decision making skills.
---
Open to Boys & Girls Entering Grades: 3rd – 8th   Register Online here!
---
Date:
June 12, 2017 – June 16, 2017
Check-In:
8:30 a.m. – 8:45 a.m. (Every Day)
Time:
June 12th – 15th: 9:00 a.m. – 4:00 p.m.
June 16th: 9:00 – 12:00 p.m.
---
Cost:
$150/Camper
$125/Returning Camper
$125/Child of UIS Employee
---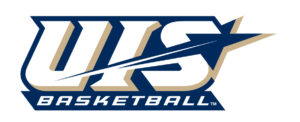 Location: University of Illinois Springfield
The Recreation & Activities Center (TRAC)
2171 University Drive
Springfield, Illinois 62703
---
What To Bring
Plenty of basketball clothes, practice socks, shorts, and T-shirts. Bring any medication and additional items as needed.
Meals
Campers will be responsible for packing and bringing their own lunch every day. UIS Men's Basketball will not provide lunch to campers.
Campers Receive
– Direct Coaching from UIS Head Coach, Bill Walker
– Specific feedback for individual improvement
– Camp T-Shirt
For questions please contact Aaron Fisher at 217-553-1242 or via email at afish3@uis.edu or William Walker at 206-7591 or via email wwalk2@uis.edu.