As schools open this month, we appreciate The Autism Program of Illinois (TAP) for providing these helpful suggestions.
"Getting back to the hustle and bustle of a busy school year can be an exciting prospect for some kids. Preparations often include new school supplies, new clothes and eager anticipation to be reunited with friends. However, transitioning back to school can be a struggle for children with an Autism Spectrum Disorder (ASD). A new school year brings new routines, new faces and new situations, all of which can be very stressful.
Transitioning between a fun summer schedule into a more structured school schedule can cause anxiety. However, putting in place good visual supports like social guides and visual schedules can help children with an ASD anticipate what to expect during the transition and help lessen stress.
Social guides are an excellent visual tool for preparing children to return to school, and combine words and pictures to tell a story about what to expect in certain situations. An example of a social guide for returning to school might include the date the student will begin school, how many days are left until school begins, and a reminder to the student that they will have new friends and a new teacher.
Visual schedule. Throughout the school day, it might also be helpful to a student with an ASD to have a visual schedule. Visual schedules can be created in various shapes, sizes and styles, and outline the order of activities for the student. Having a visual schedule will help children anticipate transitions between tasks and reduce uncertainty and anxiety about what is coming next.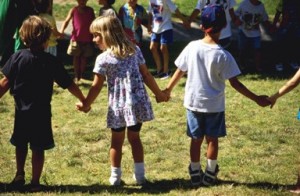 Do you or a friend have a child with an ASD who could use support during the first few months of school or throughout the school year? We can help. The Autism Program of Illinois (TAP) is conveniently located on the south side of Springfield and can provide many levels of support to ensure that all kids have a successful back-to-school experience and school year. Our Family and Community Resource Room is full of games, books, toys and tools available to check out for free. In addition to providing visual supports, the center has a variety of other offerings including autism screenings, diagnostics, family consultations, social skills groups and trainings.
If you would like help making visual supports for children with an ASD or have questions about available services, please contact TAP at (217) 525-8332. Our experienced staff can help create individualized tools to help children of all abilities succeed as they transition back into school."
Submitted by The Autism Program of Illinois (TAP) through The Hope Institute for Children and Families. thehopeinstitute.us/