Make Back to School Time Easier for Children with Autism
Almost every mom I talk to this time of the year seems to be just a little bit sad that summer is nearly over and even apprehensive about the inevitable start of school later this month. Special needs moms feel this anxiety magnified, knowing that this time of change and transition can be
stressful for their children, especially those with autism and related diagnoses. While my son has only been in school for a co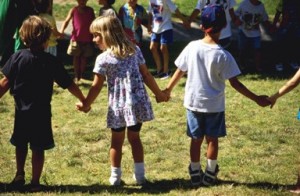 uple years, we've found some strategies that have eased the worry for all of us and made the start of the school year a welcomed event.
1) Maintain a summer routine
I have three boys under six, so our "structure" is pretty loose many days, but we plan activities and keep a routine that they can count on. My oldest has a diagnosis of autism, and he is always the first one to ask "what are we doing today?", so I see how important it is to him to have a schedule. Jack attends therapy twice a week and one morning of extended school year, participates in the Chatham Library reading program, and even tried a music class this summer. I feel better knowing that I've kept him busy and his mind working in between trips to the pool and screen time breaks. When school starts again, it's easier to make that transition smoothly.
2) Prepare your child
Preparing my son for what's coming next is always helpful, but I've learned to be careful about the timing. If we start talking about school too soon, that's all he thinks about for weeks and I want him to enjoy his summer. About two weeks before school starts again I will show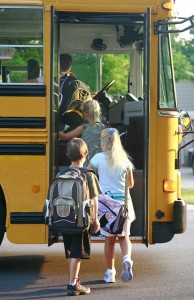 him the calendar and the countdown will be on. We will discuss his teacher's name, the kids in his class (if he knows them from previous years), and what his new schedule will look like.
3) Talk to your child's classmates about autism
Last year when Jack started Kindergarten, I visited his class one morning and read them the book Taking Autism to School. Since he spends part of his time in a mainstream classroom, I wanted his classmates to be aware that he may not always respond to them or initiate play. The feedback from these children was just amazing- they had questions about autism that I was able to answer, they told me about other kids they knew with autism, and a few of them told me they thought Jack was cute! Every time I visited the school after that they remembered me and told me stories about Jack, which was so wonderful during those days when he couldn't tell me about his day himself.
4) Set social goals
I have found the academic goals set by school professionals to be perfect for my son, and rarely do I need to change or add anything to their plans for him. However, as a parent, his social skills are also incredibly important to me, and I know that working on these now will make a serious difference for his development and well-being in the future. Ask your IEP team for ideas for social skills goals, or come prepared to propose your own. During Jack's IEP meeting, I asked that he have a playground buddy assigned to him for recess, and every time I visited afterwards there were at least two girls playing with him and helping him learn to make friends.
5) Know your rights
One last piece of advice I have for returning to school is to trust the professionals working with your child, but trust your instinct as well. We are so fortunate to have wonderful teachers and paraprofessionals at my son's school who truly care about his education and well-being. However, if you feel that there is a component of your child's day that needs improvement, that he isn't receiving the assistance or services he needs to succeed, or you aren't receiving adequate communication from the school, do not hesitate to speak up. You are your child's best and strongest advocate, and he needs you to be involved. When you attend the IEP meetings, know what your rights are and what goals you have for the year. Wrightslaw.com is a wonderful resource for learning about special education requirements and parental rights.
6) A few tips from other autism moms
I am blessed to have a large network of moms who have been at this much longer than me. Since formal school is still relatively new for Jack, I asked for some additional advice from these seasoned autism moms.
Meet with the teacher, if possible.
Walk your child through the building if it's unfamiliar.
Purchase any special school supplies he might prefer or require.
Take pictures of areas of the school that he will be in most often, and review the pictures with your child.
Create a bullet list of things the staff needs to know about your child, including allergies, sensory concerns, anxieties, etc.
Request a meeting within the first 2 weeks of school with teachers and staff who will be working with your child, if you don't know them already.
Get together with classmates ahead of time to ease social anxiety.
7) Relax
Now that you have some strategies in place to make this month easier on your child, relax and enjoy the last few weeks of summer! What your child needs more than anything is to know that you are comfortable and at peace with the situation, so remember to take care of yourself and try not to worry too much.
Melissa Schwoerer is a mom to three fun-loving little boys, as well as an attorney and owner of Engrained Brewing Company with her husband Brent. She can be reached at melissa@engrainedbrewing.com.